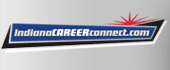 Job Information
Anderson Trucking Service, Inc.

1st Shift Tractor/Trailer Diesel Technician

in

Gary

,

Indiana
1st Shift Tractor/Trailer Diesel Technician
Apply Now!
Back to search
Location:Gary, IN
Department:Fleet Maintenance
Posted:09-16-2020
Location Name:Gary
Wage:Depends on Experience
Position Type:Full-Time Hourly
Shift:Standard
Passion.Drive.CommitmentAnderson Trucking Service (ATS) is a family-owned company that has earned its place as a respected industry leader, with sustained growth across the nation. ATS is committed to helping people succeed by delivering worldwide Transportation Solutions. It's an exciting time to make an impact. Pairing your passion and drive with our commitment to your success, sky's the limit! Find your place in the ATS family today. #WeAreATS
Summary
The tractor/trailer mechanic is responsible for the inspection, service, and repair of the various types of ATS tractors and trailers by using company and industry standard methods and criteria to make sure the tractor or trailer is safe to be on the road.
Essential Duties and Responsibilities
Perform inspections on company tractors using Company, DOT, and OSHA guidelines to ensure that the tractors are operating safely.

Complete DOT inspections on outgoing trucks to verify that all necessary repairs have been made.

Performs repairs following company procedures within standard job times to get the drivers back on the road as soon as possible.

Performs all necessary/scheduled preventative maintenance services.

(i.e., alignment, oil and grease, tune-up, air filters, cooling system, nitrate, rods and mains, water filters)

Diagnose and repairs electronic control engines.

Train and be a resource to others on communication devices.

Document common install procedures and troubleshooting techniques to help train other technicians.

Act as subject matter expert and resource to other technicians, drivers, and managers.

Work with the safety department to make sure all communications units are hooked up properly and provide the data necessary for electronic logging.

Perform a series of diagnostic checks to confirm units are installed properly and feeding the data necessary to support e-log.

Work safely and wear all required PPE.

Ensure safety procedures are implemented and followed.
Education and Experience
Technical knowledge in a maintenance-related field (i.e., automotive, heavy equipment, trailer repair) and demonstrated ability in trailer maintenance and repair (including cutting and welding)

Usually gained through 1-2 years of vocational training and/or 1-3 years equivalent related experience.

Must be able to operate all related power shop equipment, telephone, and CRT/Personal Computer.

Must be DOT certified and forklift certified. Must be able to lift 100 pounds.

Brake and ASE air conditioning certifications are preferred.

Ability to perform electrical troubleshooting.

Ability to read installation manuals and understand manufacturer training.

Must have attention to detail.

Must be able to meet productivity standard.

Strong written and verbal communications, decision-making, problem-solving, and customer service skills are required.

Must have read; be familiar with, and able to reference the current DOT Out of Service regulations.
Physical Demands and Work Environment
Required to work in a shop environment with exposure to noise and fumes and occasionally outside in cold or hot weather environments.

Required to stand or walk for long periods of time.

Required to frequently lift and/or move parts or supplies that weigh up to 100 pounds.

Required to work occasional Saturdays.

Required to walk occasionally; to use hands to finger, handle, or feel objects, tools, or controls frequently; and to reach with hands and arms occasionally.
Competencies
Must be self-motivated, able to multi-task and work independently.

Must be a team player, amenable to a variety of work projects.

Must be analytical with the ability to apply data.

Must be proficient in responding to internal and external customer situations, responding to customer needs as required.

Must be able to both think creatively and provide creative contributions to projects.

Must be able to demonstrate a proactive commitment to ATS corporate values and the success of all staff.
Measurable Objectives
Meets all company and department objectives and deadlines.

Follows all company and department policies and procedures.

Works within budget that is set for the department.
EEO and Affirmative Action Statement
It is the policy of theATSto provide for and promote equal employment opportunity in employment compensation and other terms and conditions of employment without discrimination based on age, race, creed, color, national origin, gender, sexual orientation, disability, marital status, Vietnam Era Veteran status, genetic predisposition, or carrier status.
TheATSdesignated person for issues concerning Affirmative Action/Equal Employment Opportunity is Employee Relations Manager at 320-255-7400.
ATSis committed to assuring equal employment opportunity and equal access to services, programs and activities for individuals with disabilities. It is the policy of theATSto provide reasonable accommodation to a qualified individual with a disability to enable such individual to perform the essential functions of the position for which he/she is applying or in which he/she is employed.
The policy applies to all employment practices and actions. It includes, but is not limited to, recruitment, job application process, examination and testing, hiring, training, disciplinary actions, rate of pay or other compensation, advancement, classification, transfer, reassignment and promotions.
Apply Now!