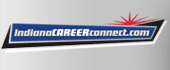 Job Information
Trane Technologies

Technician Team Lead - Fort Wayne, IN

in

Ft. Wayne

,

Indiana
Technician Team Lead - Fort Wayne, IN
Fort Wayne IN Innovation, Ft. Wayne, Indiana, United States
Service
Requisition # 2102828
Total Views 669
AtTrane Technologies® we Challenge Possible. Our brands – includingTrane®andThermo King® - create access to cooling and comfort in buildings and homes, transport and protect food and perishables, connect customers to elevated performance with less environmental impact, dramatically reduce energy demands and carbon emissions, and innovate with a better world in mind. We boldly challenge what's possible for a sustainable world.
Your role is critical to enhancing our operations teams' ability to develop our people, provide extraordinary service for our customers and deliver results for our business. In order to honor this commitment, we must make sure that our zones have the correct structure and strategy in place. In an effort to establish consistency in both performance and behavior, we are evolving each role within our zone structure (ASM, FTL, RC, PA). This evolution will establish a strong foundation for us to accelerate our growth!
Supports and enables the development of our HVAC Field Technicians:
Works with (hand on) technicians to evaluate their skill set, performance, and behaviors

Conduct (2) field evaluations per year per technician in order to identify training opportunities. Field evaluations should be reviewed with the ASM.

Conduct technical training with the collective operations team, zone or individual

Reviews mentor selections with ASM for fit and hold mentors accountable for their role in the development of assigned technician talent
Early Talent Onboarding :
Participates in attracting and selecting new/experienced technicians

Continuous feedback to ASM during the first 90 days for fit/skillset

Ordering / Setup of tools, safety equipment, phone, computer, click training, etc.
Teaching / Developing the behaviors that lead to "Customers for Life through Extraordinary Service":
Ownership of (1) significant strategic customer (primary technician)
Proactive planning :
Assist ASM's in pre-sale scope validation of Quoted work or New Service agreements

Review all open calls with ASM/RC (weekly) - DX and Applied Equipment

Identify projects/contracts/startups that need to be planned and have an execution strategy developed.  FTL's are considered the "Go To" for large/challenging projects

Coordinate with RC and field technicians for job execution/strategy
Field Execution and Supervision :
Responsible for understanding the technical competency of the field and current job progress/challenges.    How you stay connected within your zone is up to the FTL (work tickets, RC communication, hand on, phone calls, etc.) 

ASM's will be responsible for reviewing field tickets on a daily basis for status and sales follow-up.    FTL to hold technicians accountable for clear communication on tickets, leads and follow-up.
Startup:
Training of technicians for proper startup procedure and closeout documentation.  The lead startup technician will be responsible for organizing final closeout documents.
Technical Resource:
First Line of Defense for technical advice, guidance, and issues Critical Customer Issues should be reported to ASM

Service Quality Standards and Compliance for the execution of startup, inspections, workmanship, safety, and company values

Accountable for educating and driving safety compliance and procedure

Supports the evaluation of job safety needs/requirements and provides feedback/ recommendations to service technicians. 

Safety Audits / Inspections to be conducted while working on the job coaching / mentoring your field technicians 
In addition to above, the Tech Lead's day to day responsibility includes but not limited to:
Manage major projects assigned by ASM.

Manages all responsibilities of a people manager including but not limited to talent development, pcard management and other people manager responsibilities

Assist managing Service Agreement workload.

Manage startups.

Assist Resource Coordinators validating calls and Technician assignment.

Assist dispatch and service sales addressing customer issues.

Assist with warranty claim evaluation and resolution.

Review startup documentation (piping Diagrams)

Communicate with ASM to help manage daily operations and projects

Develop curriculum and facilitate technician after-hour classes

Perform job site safety audits.

Perform job site compliance inspections.

Assist with technician interviews.

Facilitate communication with factory.

Provide high-profile/problematic job site assistance.

Assists management with technician account assignments.

Assists management with equipment startup assignments.

Manage equipment forms and update as needed.

Technician safety concern investigation and resolution.

Tool evaluation and recommendation of tool purchases.

Startup clarification and procedures.

Participate with ASM/Team leads in group meetings.

Perform startup compliance inspections (1 per month minimum).

Perform other duties as directed by ASM.

Backup Superintendent if they are unavailable.
We offer competitive compensation and comprehensive benefits and programs that help our employees thrive in both their professional and personal lives. We are proud of our winning culture which is inclusive and respectful at its core. We share passion for serving customers, caring for others, and boldly challenging what's possible for a sustainable world.
We are committed to achieving workforce diversity reflective of our communities. We are an equal opportunity employer. All qualified applicants will receive consideration for employment without regard to race, color, religion, sex, sexual orientation, gender identify, national origin, pregnancy, age, marital status, disability, status as a protected veteran, or any legally protected status.
Trane Technologies