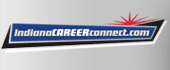 Job Information
Parkview North Hospital

Radiologic Technologist Asst

in

Fort Wayne

,

Indiana
Summary
Delivers non-clinical services necessary, providing assistance for radiologic procedures in all areas of Imaging. Responsible for transporting patients to and from the department in a safe, efficient, quick manner, utilizing appropriate tools. Transports via cart, wheelchair, staxi or bed as needed, and assists with transfer of patients from stretchers to carts, or wheelchairs. Assists with stocking supplies, and replenishes Oxygen supply for the department as needed. Performs clerical functions, including, reading room, office, film printing and CD burning. Communicates with technologists and other imaging staff any delays or changes in patient condition. Assists technologists from all modalities with tasks as needed, including housekeeping duties if needed.
Education
Must be a high school graduate, and enrolled in an clinical allied health college program. Basic medical terminology is required within 6 months of hiring. CPR certification required.
Other Qualifications
Must be able to lift 50 lbs., 100 lbs. shared lifting. Must have good written and verbal skills. Must be able to work various shifts, including weekends and holidays per schedule.