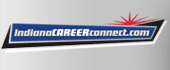 Job Information
CVS Health

Pharmacist - Home Infusion

in

Fort Wayne

,

Indiana
Job Description
As a Clinical Home Infusion Pharmacist, you will review charts, lab results for and assigned case load of patients receiving specialized, complex infusion therapy and TPN care. A clinical pharmacist will communicate routinely with the patient and care givers answering questions, gathering information and discuss updates and course recommendations with physician. Must have excellent written and verbal customer service skills and advanced computer skills in order to interact with key stakeholders and patients.
Make a difference today by bringing your personal touch and clinical experiences that will support our patient's one on one care.
Pharmacists with Coram CVS/specialty infusion services have a uniquely rewarding setting to use their exceptional pharmacy skills. As a national leader in the home infusion field, we seek to hire those special pharmacists who not only possess strong clinical expertise, but the kind of deep compassion and sensitivity it takes to build one-on-one relationships and support patients receiving infusion therapy in the comfort of their home.
Build strong one-on-one relationships with your patients while they are recovering or receiving routine treatments and support remote patients on a routine schedule and as needed.

Participate in patient evaluation and chart review for acceptance, product selection, device selection and supply management.

Collect, interpret and evaluate all physician medication orders for therapeutic appropriateness, cost effectiveness, accuracy, safety and completeness.

Support remote patients on a routine schedule and as needed.

Monitor the patient's progress and assessment results to communicate clinical and technical information with physician and other members of healthcare team. Most patient contact will be on the phone and on occasion you will meet them in our infusion suites.

Directly supervise pharmacy technicians and support personnel in the appropriate compounding, packaging and labeling of compounded sterile products.

Assist in training and orientation of new employees, performance improvement activities and educational programs.

Participate in on call rotation as indicated by staffing and business needs
Required Qualifications
Bachelors or Doctor of Pharmacy Degree in Pharmacy from an accredited college or university.
Current license to practice pharmacy in state of employment is required.
Preferred Qualifications
At least 2 years of previous IV compounding experience
At least 2 years of previous home infusion experience
Education
B.S. or doctorate of pharmacy degree is required.
Business Overview
At Coram, a CVS Health business, we are joined in a common purpose: helping people on their path to better health. We are working to transform health care through innovations that make quality care more accessible, easier to use, less expensive and patient-focused. Working together and organizing around the individual, we are pioneering a new approach to total health that puts people at the heart.
We strive to promote and sustain a culture of diversity, inclusion and belonging every day. CVS Health is an equal opportunity and affirmative action employer. We do not discriminate in recruiting, hiring or promotion based on race, ethnicity, sex/gender, sexual orientation, gender identity or expression, age, disability or protected veteran status or on any other basis or characteristic prohibited by applicable federal, state, or local law. We proudly support and encourage people with military experience (active, veterans, reservists and National Guard) as well as military spouses to apply for CVS Health job opportunities.
CVS Health