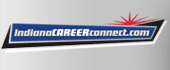 Job Information
Holiday Retirement

Executive Chef

in

Fort Wayne

,

Indiana
Executive Chef
Date: Oct 8, 2020
Location: Fort Wayne, IN, US, 46835
Company: Holiday Retirement
Community Name: 5474 ARBOR GLEN FORT WAYNE IN
Working for Holiday Retirement
Holiday Retirement helps older people live better, and we accomplish this by following these principles:
Older people are vibrant and deserve the best experience.

We promote independence and create choice to do your thing.

We appreciate and respect our residents, families, associates, and guests.

We believe in life-long learning, growth, and staying connected.
If you have a passion for making a difference in the lives of older people, we'd love to talk to you.
We have rewarding opportunities for experienced culinary professionals to lead and manage a strong kitchen staff in providing high quality, nutritious and delicious meals to our residents. We're looking to you to drive and maintain a culture of hospitality within one of our great communities.
Executive Chef Responsibilities:
Participate or lead the hiring and development of new employees, in partnership with the management team. Includes but not limited to hiring, training, supervision, scheduling of hours, breaks, meal periods, performance management, discipline, and termination.

Supervise the Dining & Hospitality staff to ensure food preparation, serving, table setting, dishwashing, and kitchen clean-up are completed satisfactorily.

Evaluate employees' efficiency and productivity. In the event of a deficiency, take responsibility for proper and effective follow-up and consultation with the management team.

Operate the Dining & Hospitality department within the food and labor budget through careful planning, purchase of food supplies, inventory control, maintenance of daily log and food costs computation forms.

Plan all food preparation following Holiday's guidelines as detailed in the menus and recipes. Exercise judgment in monitoring weekly and extended menus as well as food-production worksheets.

Control quality of food; prepare nutritious, appetizing, and attractive meals.

Employ skills and imagination in making mealtime enjoyable for residents; address plate presentation and garnishing at each meal; use leftovers in a time-safe and creative manner.

Instruct and coach associates in sanitary food-handling procedures and safe work methods, and ensure that these procedures are followed. Educate staff in ServSafe Hazard Analysis Critical Control Point (HACCP).

Monitor and schedule cleaning and maintenance routines for all food services areas and kitchen equipment to maintain high sanitation/safety standards.

Maintain timely and accurate documentation and submission of reports and invoices regarding budget, and other food services responsibilities required by the Home Office Dining & Hospitality department.

Responsible for scheduling and providing work schedules for all full-time and part-time kitchen staff, including meal and rest periods, and apportioning work flow to ensure Kitchen timelines are met. Prepare contingency plan for unexpected employee absences to ensure timely preparation, serving, clean-up, and presentation of all meals.

Participate in the weekly management team meetings to communicate Dining & Hospitality items such as special events, food-related activities, staffing, training modules, safety, etc.
Qualifications:
In this key role, you will plan all food preparation as you use skill and imagination to make meal times a truly enjoyable experienced for our residents. You will lead and participate in the hiring and development of a dedicated kitchen staff team. You will be responsible for the food quality, ensuring that we always serve nutritious, appetizing and attractive meals. You will also maintain high standards for safety and cleanliness.
In addition, candidates will ideally have:
Culinary Arts Degree or Chef Certification

5+ years of hands-on food prep/presentation experience

Supervisory experience

Excellent time management, organizational and communication skills

Computer literacy

HACCP Certification

SafeServe Certification
For over 45 years, Holiday Retirement has been committed to helping older people live better by providing the very best options for independent and assisted living. Today, we are proud to offer older adults the choice of over 250 communities throughout the US. Holiday Retirement communities are unlike any other. Our unique locations offer an exceptional lifestyle full of enriching activities for our residents, as well as deeply fulfilling careers for those who embrace our mission and principles.
Holiday Retirement is an Equal Opportunity Employer and is committed to employing a diverse workforce. All qualified applicants will receive consideration for employment without regard to race, national origin, age, sex, religion, disability, sexual orientation, marital status, military or veteran status, gender identity or expression, or any other basis protected by local, state, or federal law.
Req ID: 78927
Nearest Major Market: Fort Wayne
Job Segment: Executive Chef, Developer, Chef, Culinary, Food Service, Hospitality, Technology
Holiday Retirement