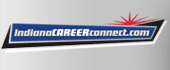 Job Information
CareerStaff Unlimited

CVOR Certified Surgical Technician - CVOR CST – Acute Care – Crisis Response

in

Fort Wayne

,

Indiana
CVOR Certified Surgical Technician - CVOR CST – Acute Care – Crisis Response
CareerStaff Unlimited is looking to hire a CVOR Certified Surgical Techfor an8 week contractinFort Wayne, IN. Shifts will be from 4 to 10 hours long, candidates must be flexible to work rotating shifts! Qualified surg techs will have previous hospital experience and have a strong focus in patient care. In addition to our standard benefits, our healthcare professionals are preferred in a number of facilities and hospitals in the area. Contact us today to learn more about this opportunity to work with a well-known organization! See below for our travel crisis response rate; rates are negotiable:
Travel Crisis Response Rate
Weekly Estimated Pay: $1,067
Weekly Taxable Pay: $360
Weekly Housing Stipend: $462
Weekly Meal Stipend: $245
BENEFITS FOR THE CST Certified Surgical Tech:
Immediate Openings

24/7 Answering Service

Travel Opportunities

Day and Night Shifts Available

Flexible Schedules

Competitive Compensation Package

Weekly & Daily Pay with Direct Deposit

Medical, Dental and Vision Insurance

Referral Bonuses
JOB REQUIREMENTS FOR THE CST Certified Surgical Tech:
1 Year of previous hospital & CVOR experience

Valid license in state of practice

BLS & ACLS issued through American Heart Association

Must be eligible to work in the United States
ABOUT CAREERSTAFF UNLIMITED:
CareerStaff Unlimited, LLC ("CareerStaff") is a leader in the delivery of workforce solutions and staffing services for the healthcare industry. Our mission is to connect our clients with talented healthcare professionals ensuring the delivery of exceptional patient care. We serve our mission by leveraging a national network 25+ offices throughout the United States. CareerStaff's services include travel and per diem employment opportunities for nurses, therapists and pharmacists.
Additionally, CareerStaff provides Managed Service Programs to hundreds of healthcare facilities nationally. By offering unparalleled customer service, unique placement opportunities, top pay and benefits and employment that meets the lifestyle requirements of our clinicians, CareerStaff attracts high quality clinicians who transition well to new environments and rapidly assimilate into facility teams.
CareerStaff Unlimited is proud to practice Equal Employment Opportunity and Affirmative Action (EEO/AA).
Other Info
Job City: Fort Wayne

Shift: 8A-5P

Order ID:121006

Weekly Estimated Pay:$1,067

Weekly Taxable Pay:$360

Weekly Housing Stipend:$462

Weekly Meal Stipend:$245
CareerStaff Unlimited