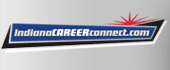 Job Information
Gardant Management Solutions

Business Office Manager

in

Fort Wayne

,

Indiana
a:
Are you organized have great customer service skills? Our beautiful Assisted Living Community is currently hiring a Full time Business Office Manager. This position will manage all accounts receivable, accounts payable, payroll, and other assigned duties. Ensure that the financial system is accurate, efficient, and in accordance with professional accounting practices and government regulations.:
The Business Office Manager performs or supervises collection of accounts receivable, including calculation of monthly fee arrangement and payment collection at time of move-in, monthly and at discharge.

Maintains records of residents' current status with Medicaid approval process.

Inputs billing information to IDPA and the handling of turnaround documents for the billing of Medicaid including the collection and processing of SNAP cards.

Collection of accounts payable invoices and processing them for payment by calculating time on time cards.

Collecting time worked information, and the processing of payroll.

Assists in the general orientation of new employees including the initiation of personnel and health records.

Maintains personnel files and facilitates other Human Resource support functions such as: new hire/termination paperwork, benefit enrollment and payroll set up.

Maintains documentation for resident files and oversight of resident financial files.
Education/Experience:
Any combination of education and experience providing the required skill and knowledge for successful performance. Typical qualifications would be equivalent to:
Two years experience as full charge bookkeeper;

Four years accounting degree or two years accounting degree with two years experience
Valid driver's license and driving record in good standing as determined by Insurance carrier.: