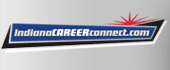 Job Information
YMCA of Greater Fort Wayne

Before & After School Site Assist - Lindley Elementary

in

Fort Wayne

,

Indiana
Job Summary:
The Child Care Services Branch of the YMCA is seeking an enthusiastic and compassionate part-time Before School Child Care Site Assistant for the 2020-2021 school year to join our team. Child care site is located off-site from the YMCA at Lindley Elementary School.
Under the supervision of the Site Director, the Site Assistant supports a YMCA program for school-age children before and after school during year.
By assisting the Site Director and their staff, the Site Assistant provides diverse participants with age-appropriate activities to promote a safe, fun, nurturing learning environment and memorable experiences with the YMCA.
Successful leadership in this position is defined as growth in student participation, following our age-based curriculum, sound adherence to defined safety and educational standards by the staff, and positive feedback from parents.
Responsibilities for this position include, but are not limited to:
Promote and incorporate the YMCA core values and mission into all aspects of the job and in the community.

Maintaining positive and open communication with students, staff, parents, and supervisors.

Engagement with and supervision of program participants.

Planning for and implementing a set curriculum and schedule.

Demonstrating leadership qualities by working with fellow staff, getting input and giving direction.

Preferred attendance at monthly staff meetings.

Completing 12 hours of training per year (some online)
Starting pay range: $9.25 to $9.75 depending on experience
Hours Available: Monday through Friday,
Before Care (6:15-8:10 am)

After Care (2:30-6:00 pm)

or Both
Location (off-site from the YMCA):
Lindley Elementary - 2201 Ardmore Ave, Fort Wayne, IN 46802
Personal Requirements:
Minimum of 18 years of age, with a high school diploma or equivalent, preferred.

Reliable transportation.

Experience in the supervision of multiple children

Ability to handle situations quickly, kindly, and fairly

Welcoming and inclusive, positive, service-oriented attitude with diverse groups of people in regard to age, abilities, ethnicity, gender, race, economic status, religion, etc.

Able to fulfill all demands in spirit, mind, and body as a site assistant for child care services.

Committed to contributing to the mission, culture, and values of the YMCA.

Job offers are contingent upon the YMCA being open and an adequate number of registered participants.
Employee Benefits:
Free individual membership at all YMCA of Greater Fort Wayne facilities (Allen, Whitley, Wells counties); part-time staff have the opportunity to add additional eligible members for a small cost. Variety of free and discounted YMCA programs are also available.

Voluntary 403b Retirement Savings Account