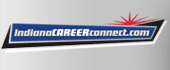 Job Information
Netfor, Inc.

Field Services Coordinator

in

Fishers

,

Indiana
Netfor, Inc.
The Art and Science of the Customer Experience
Netfor provides worry-free customer care for business consumers and technology users. Customers engage with Netfor by phone, email, social media, and online chat to receive world-class customer service, help desk support, order fulfillment, and field services.
Founded in 1995, Netfor supports tens of thousands of customers at businesses in more than 6,000 locations across the U.S., Europe, Mexico, and Canada.
Netfor will help you grow and succeed
A launching point for your career and life goals

Gain experience in multiple industries, platforms, and software

Help you develop a career path as well as provide mentoring and training

Opportunities to work on special projects with our clients

Provide opportunities internally for advancement

Network with the vibrant business community in Indianapolis

Expose you to well over a hundred applications, platforms, and systems across a variety of industries including medical, retail, b2b, etc.
Job Summary
Do you like to win? If so, then the Field Services Coordinator role is the perfect position for you. Each day you will face challenging issues that encourage you to grow and expand your technical knowledge.
Do you like the idea of managing your own ecosystem? Then the Field Services Coordinator is definitely the right role for you. Tasked with ensuring that issues and work are accurately described and delivered to clients while ensuring you hit your performance goals. This job has plenty of room for critical thinkers who like to come up with creative solutions.
How do we get these wins? By identifying the issue, selecting the right resource, and ensuring the client is updated each step of the way. You will have the unique opportunity to work with cutting edge technology and will experience different ways to implement and manage these rollouts.
Knowledge, Skills, and Abilities
Single point of contact resolver

Ability to identify technical issues and understand the resolution

Ability to negotiate and manage job/client margins with multiple inputs.

Ability to lead remote service technicians in the field

Ability to talk and type at least 40 words per minute

Strong and efficient communication skills

Strong ability to multitask

Strong organizational skills

Ability to identify root cause

Ability to handle calls with professionalism, sensitivity, and diplomacy under pressure.

Must be independent, motivated, and innovative. Must be confident and flexible.

Determination to get the job done.

Experience with quoting and various technologies is a plus.
Hours and Location
Full-Time Positions are on-site at Netfor's Headquarters located in Fishers, Indiana. Hours range from 32-40 hours a week. Netfor operates 24 hours a day 7 days a week. Applicant must be able to work weekends if needed.
Reporting
Reports to: VP Service Delivery through Kami White, Technical Account Manager
Education and Certifications
The preferred applicant will have at least one technical or customer service certification if all other qualifications noted above are not met. The employee must be able to pass a background check if one is desired by the client.
A+, CompTIA, or similar certification preferred
Compensation
Starting at $18 an hour depending on experience, technical aptitude, typing skills. Netfor offers a great PTO plan (can accrue up to 76.96 hours/year within the first year), 401k, health insurance, dental, optical, onsite mini-mart, and occasional onsite meals and activities, great outdoor walking trails, onsite video games
DISCLAIMER
This job description is a summary of the primary duties and responsibilities of the job and position. It is not intended to be a comprehensive or all-inclusive listing of duties and responsibilities.
Netfor, Inc. is an equal opportunity employer. All applicants will be considered for employment without attention to race, color, religion, sex, sexual orientation, gender identity, national origin, veteran or disability status.
Netfor, Inc. participates in E-Verify.
Netfor, Inc. will not sponsor applicants for work visas.