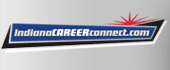 Job Information
Freedom Mortgage

Customer Experience Complaint Analyst

in

Fishers

,

Indiana
Customer Experience Complaint Analyst
Job ID:8599

Functional Area:Business Analytics

Employment Type:Not Indicated

Location:Fishers, IN

Department:Customer Experience

Relocation Provided:No
Email a FriendSaveSaveApply Now
Position Description:
The Customer Experience Complaint Analyst is responsible for the oversight and improvement of complaint root cause analysis and the development and maintenance of systems for managing service complaints. The occupant of this role is also expected to develop and use information from the complaint research to enable Freedom Mortgage to deliver & promote industry-leading customer service. Consistent with those objectives for the role, this role is expected to provide excellent collaboration skills and presentation skills with others in the CX department and other departments & partners across Freedom Mortgage that are serviced by the CX Center of Excellence.Essential Job Functions:
Models and understand various operational processes and work flows, especially from the customer viewpoint on whether processes and work flows meet customer needs.

Map complaint journey and related customer journey end to end, including all channels and touchpoints.

Gather, interpret and use voice-of-the-customer insights to explain, summarize and evaluate the key customer journey milestones and touchpoints to include the customer context surrounding them (i.e., the customer's situation and circumstances).

As the part of the role, ensure all customer experience and customer servicing channels are included so that no key experience measurement gaps exist when performing the analysis and recommendations.

Synthesize all interactions and transactions and all customer insights about them to complement and explain customer journeys.

Incorporate internal business process mapping related to customer journey experience to determine customer experience expectation gaps or disappointments to recommend process improvements to enable FMC to become more customer centric and an industry-leading customer experience provider.

Tracking trends and interpreting results for complaint data, preparing complaint reports, identifying opportunities, and making actionable recommendations

Reviewing complaint themes and actions with the Senior Management across the organization.

Play a key role in the maintenance of root cause analysis reporting and tracking of high and medium priority actionable items

Maintain regular and punctual attendance. Comply with all company policies and procedures
Education and/or Experience:
Bachelor's Degree Preferred

2-4 years related work experience required.
Qualifications:
Highly analytical problem solver with exceptional interpersonal and communication skills.

Proficiency with software applications and databases with a strong knowledge in Microsoft Excel as well as becoming an equally proficient user of all key related Freedom Mortgage applications that capture all key custome

Ability to work under pressure on tight deadlines and work independently, including working well with others in those situations through positive teamwork or collaboration
#CB#LI-KB1
Founded in Mount Laurel, NJ in 1990, Freedom Mortgage has since grown into one of the largest and fastest-growing privately owned full-service residential lenders in the USA. Licensed in all 50 states, Washington D.C., Puerto Rico and the Virgin Islands, Freedom Mortgage has over 5000 employees nationwide, proudly servicing $225.6 billion, and is still growing.
Our mission is to foster homeownership in America. Freedom is a leader in VA mortgage lending and is one of the mortgage industry's largest philanthropic supporters of the USO and military families through its Team Freedom Cares philanthropic arm.
Locations include suburban Philadelphia and Fishers, IN, two regions where we were named Top Workplaces. We also have large operating centers countrywide, including these desirable markets: Beaverton , OR; Boca Raton, FL; Columbia, MD; Jacksonville, FL; Melville, NY; Plano, TX; San Dimas, CA; Tempe, AZ; Troy, MI and Woodbridge, VA.
If you seek a sense of community, top training, opportunity for advancement, a comprehensive benefits package and reward and recognition program, look no further.
Freedom Mortgage Corporation is an Equal Opportunity Employer committed to workforce diversity. Qualified applicants will receive consideration without regard to age, race, color, religion, gender, sexual orientation, national origin, or their status as a protected veteran or an individual with disabilities. Local applicants encouraged to apply. Employment contingent upon successful completion of background investigation. Smoke-free workplace. Drug-free work environment. Excellent benefits package including medical, dental, vision and 401(k). All resumes are held in confidence. Only candidates whose profiles closely match requirements will be contacted during this search. LENDER NMLS ID:2767
Equal Opportunity Employer- Minorities/Females/Disabled/Veterans