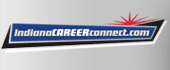 Job Information
First Internet Bank

Careers

in

Fishers

,

Indiana
Overview
About the Role:
The SBA Loan Packager is responsible for ensuring accurate and timely review of SBA loan transactions, producing loan documents, ensuring all items needed for closing are obtained, and ensuring all collateral is perfected appropriately. The SBA Loan Packager is responsible for coordinating with Business Development Officers, SBA Underwriters, Credit Administration, and customers to ensure all documentation is in place prior to underwriting or submission to the SBA. The SBA Loan Packager is also responsible for remaining current on SBA Standard Operating Procedures, compliance with all Bank policies and procedures, and applicable state and federal banking regulations.
Responsibilities:
Review loan application files to verify that application data is complete, accurate, and meets standards established by loan policy and SBA guidelines
Prepare the SBA submission package and ensure all submission items have been obtained and are current
Work closely with all parties to assist in timely processing, credit approval, and closing of new loan requests
Order appraisals, appraisal reviews, environmental reports, and any other related reports and documents necessary for the evaluation of the collateral and underwriting of the loan; responsible for managing completion dates and coordinating resolution of quality issues
Manage process for, but not limited to, the following: flood certifications, business and personal credit reports, 4506 Tax Transcripts, and OFAC checks
Request SBA loan approval through E-Tran or other means
Process and track clearance of SBA Form 912
Approve and manage third party paid referral sources
Perform G-845 Alien Verification approvals with the SBA
Perform E-Tran request to the SBA to obtain a Preferred Lending Program (PLP) loan number
Ensure commitment letters have been returned and the third party report deposit has been received
Learn and understand the SBA requirements for SBA eligibility according to the most recent Standard Operating Procedures (SOP) as published by the SBA
Assist in ensuring an updated pipeline report
Review for errors and prepare recommendations to correct errors that could potentially put the Bank at risk for losing an SBA guaranty or obtaining penalties
Remain current on pending and proposed regulatory changes affecting compliance and SOP with SBA
Perform other duties as assigned
Qualifications:
Two years of experience processing or closing consumer or commercial loans preferred
A college degree in business or a paralegal certification is preferred
Knowledge of required financial and collateral documentation for various loan types
Excellent written and verbal communication skills
Interpersonal skills to interact positively and effectively with all levels of employees, management, and third parties
Demonstrated ability to complete work in a timely, efficient manner with impeccable accuracy
Self-starter that is able to work independently and as part of a team
Ability to identify issues and opportunities and explore solutions
Ability to meet strict timelines and service level agreements
Strong PC skills required along with an ability to quickly learn new systems
Working Conditions / Demands:
Professional office setting.
Primarily sedentary position requiring long periods of time working at a computer.
Must be able to move throughout the office and buildings to obtain or relay information.
Must be able to perform the essential functions of the position with or without reasonable accommodation.
Why First Internet Bank?
First Internet Bank is full of talented, imaginative, hardworking folks who enjoy being a part of something meaningful. Our employees come from diverse backgrounds and reflect a blend of proficiencies that help create an effective, dynamic working environment throughout our organization.
..........
Our benefits package promotes wellness and growth while supporting the balance of our employee's personal and professional lives. We're committed to our employee's health from day one. Full-time employees and their qualified dependents are eligible for benefits including, but not limited to, Medical, Dental, Vision, Health Savings Account with employer contributions and matching, Flexible Spending Account(s), Critical Illness, and Voluntary Accident Insurance beginning on their first day. Employer-paid benefits including Short-term Disability, Long-term Disability, and Life and AD&D insurance are offered to full-time employees at no cost, with the option add additional Life and AD&D coverage.
..........
Full-time employees are eligible for three weeks of paid time off plus ten paid holidays, 401(k) retirement savings with employer matching, tuition reimbursement, business apparel allowance, and paid volunteer time.
..........
Equal Opportunity Employer - Women, Minorities, Veterans and Individuals with Disabilities
If you are a California resident, you may be entitled to certain rights regarding your personal information. Additional information about our data collection practices and location specific notices is available on our privacy policy. Click here to read more.
Job Location: First Internet Bank of Indiana-Fishers - Fishers, IN