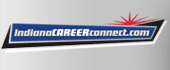 Job Information
Newell Brands

Analyst, Customer Compliance

in

Fishers

,

Indiana
Position Title: Customer Compliance Analyst, Cost of Failure
Location: Fishers, IN
Reports to: Sr. Manager, Service & Support
#LI-CF1
Primary Purpose /of Position:
This position will support the Food Supply Chain and Customer Compliance team in effort to improve the company's execution to customers' compliance requirements. This includes aiding in developing a strategic improvement plan, executing the plan and being a self-driven team member who can help ensure that our return on efforts are maximized. This role will support a variety of analytical and process-related duties to manage the customer compliance interface with key customers, communicate changes of requirements, validate potential compliance charge backs and work with various business resources to reduce/eliminate the compliance issue. This individual must be able to work within a cross-functional team, suggest or help develop best-practice processes, and able to drive change across various functional and operational departments. This position is responsible for reviewing each potential compliance issue to root cause, delivering customer resolutions and working with other leaders to develop solutions to prevent reoccurrence.
Key Responsibilities:
Deliver year over year cost reduction through process definition, implementation and monitoring of KPIs that measure the health of the Cost of Failure (CoF) process to drive customer service improvements

Partner with functional groups (Planning, Customer Service, Distribution, Sales, Finance and service delivery teams) to identify, prioritize and implement process & workflow improvements to reduce the costs of failure i.e. fines, penalties, damages, shortages & returns.

Monitor key customers for changes in requirements regarding fill rate, on-time delivery, compliance fines, packing slips, barcodes and other system changes.

Performs root cause analysis on customer compliance violations works with proper operational personnel on corrective actions to prevent reoccurrence.

Distributes daily, weekly, monthly reports with specific to all functions of compliance and cost of failure activity

Handles customer dispute process in customers' systems for invalid claim, complete all necessary requirements to ensure pre-notification customers notifications are tracked, traced and disputed if applicable.

Drive continuous improvement and interaction with other departments and contacts to foster greater communication – Sales, Sales Planning, Customer Service, Shared Services, Finance, D&T and Customers.

Lead and facilitate process improvement meeting, including business focus account management, shared service monitoring and open claims aging reports and clearing.

Develop disciplined processes and techniques, and adapt to the changing needs of the business and or customer requirements

Administrator of customer portals, identifying key methods of communication, and notification revisions and/or changes in requirements and expectations required of vendor to meet service performance goals, minimizing non-compliance penalties.

Experience/Knowledge

Strong ability to lead improvement of both manual and automated systems.

Advanced Excel User, required knowledge with building pivot tables, excel concatenate function and using "if" statement formulas

Team-oriented and collaboration style with demonstrated leadership and facilitation skills

Good planning and problem-solving skills with proven track record in achieving results through teamwork.

Ability to communicate and work well with people from all levels of the organization; instruct and direct in a firm, fair and consistent manner if asked, specifically related to service

Strong communication skills. Strong relationship management skills with customers and personnel within the organization required.

Ability to work evening and weekend hours during seasonal peak periods.

Experience with CPG mass customer retail portals, Walmart, Lowes, Amazon, Grocery or Specialty sites

Must have strong ethics and work as an effective, collaborative team member.
Technical Role
Specific understanding of the SAP SD (sales and distribution) module and a demonstrated ability to analyze and improve processes required
Physical Requirements:
Sitting at workstation approximately 85 percent of work time. Standing and walking approximately 15 percent of work time – remote office/ or if requested for in person office training (must abide by all Covid-19 safety protocols)
Newell Brands (NASDAQ: NWL) is a leading global consumer goods company with a strong portfolio of well-known brands, including Paper Mate, Sharpie, Dymo, EXPO, Parker, Elmers, Coleman, Marmot, Oster, Sunbeam, FoodSaver, Mr. Coffee, Graco, Baby Jogger, NUK, Calphalon, Rubbermaid, Contigo, First Alert, and Yankee Candle. For hundreds of millions of consumers, Newell Brands makes life better every day, where they live, learn, work and play. Newell Brands and its subsidiaries are Equal OpportunityEmployers and comply with applicable employment laws. EOE/M/F/Vet/Disabled are encouraged to apply.
Newell Brands is an equal opportunity and affirmative action employer. We provide all employees and applicants for employment with equal employment opportunities without regard to race, color, religion, gender, age, national origin, sexual orientation, gender identity, citizenship, immigration status, marital status, military status, any covered veteran status, disability status, genetic information, caregiving responsibilities or any other basis prohibited by law.
Newell Brands