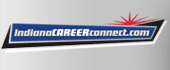 Job Information
Berry Global

SUPPLIER QUALITY ENGINEER

in

EVANSVILLE

,

Indiana
Overview
Berry Global Berry Global, headquartered in Evansville, Indiana, is committed to its mission of 'Always Advancing to Protect What's Important.' With $13 billion in revenue for fiscal year 2019 on a combined pro forma basis from operations, Berry is a leading global supplier of a broad range of innovative nonwoven, flexible, and rigid products used every day within consumer and industrial end markets. Berry operates over 290 manufacturing facilities worldwide, on six continents, and employs over 48,000 individuals.
At Berry, we pursue excellence in all that we do and are always advancing to improve the way we work along with the products and services we provide. Our culture fosters trust and partnerships through appreciation, acknowledgement, and inclusion. At Berry, we are continuously improving to support our mission and exemplify our values of partnerships, excellence, growth, and safety. To learn more about Berry, visit berryglobal.com
This role will support the business by working internally with engineering and regulatory groups to ensure suitablity of materials, while continuously working with and evaluating vendors and suppliers.
Responsibilities
• Research and find the best vendors to supply materials needed for manufacturing process
• Assure a robust assessment of suppliers for new business, new products and current production
• Review engineering and manufacturing specifications to identify materials needed for manufactured goods
• Interface with company regulatory department to ensure suitability of materials to be secured
• Contact vendors and liaise between purchasing, product engineers, manufacturing personnel and suppliers to secure required materials
• Conduct supplier quality systems audits on a regular basis to ensure vendors and their supplies remain in compliance with company and customer manufacturing and production standards
• Communicate with vendors regularly to address any concerns and foster an environment that facilitates continual improvement in working relationships
• Define and manage improvement plans with critical suppliers and monitor progress
• Understand and interpret all manufacturing audits, including ISO 9001, ISO 15378, GFSI, IMS, and other industry standards
• Maintain a supplier database and include performance evaluations and quality systems audits in the database for in-house access by company personnel
Qualifications
Required:
• Bachelor's degree in an engineering science or logistics
• Excellent in-house and external communication and liaison skills
• Advanced knowledge of manufacturing and production process
• Advanced knowledge of quality control regulatory standards
Preferred:
• Prior supplier quality management experience (3 years)
• Auditor certification for recognized Quality Management Systems and/or GFSI Food Safety standard
• Green Belt Six Sigma
We are an Equal Opportunity Employer and do not discriminate against any employee or applicant for employment because of race, color, sex, age, national origin, religion, sexual orientation, gender identity, status as a veteran, and basis of disability or any other federal, state or local protected class.
Location US-IN-EVANSVILLE
Job ID 2020-7995
Position Type Regular Full-Time
Category Quality Assurance & ISO Management
Berry Global