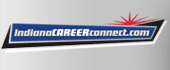 Job Information
Old National Bank

MORTGAGE DISCLOSURE DESK SUPERVISOR

in

Evansville

,

Indiana
Old National Bank was established in 1834. Today we are the largest financial services holding company headquartered in Indiana. We provide an array of services to our clients which include Community Banking, Investments, and Wealth Management. At Old National we believe that by helping our associates balance work life with home life, we create a more productive workforce and a stronger company.
In 2020, Ethisphere Institute announced Old National Bank as one of the World's Most Ethical Companies for the ninth consecutive year.
We are currently looking for a Mortgage Disclosure Desk Coordinator Supervisor. You will be responsible for all Mortgage Disclosure Desk activities. Daily, the position will be responsible for coordinating the daily work of the Disclosure Desk associates to ensure that all Initial and Re-Disclosure Loan Disclosure packets are delivered to the applicants in accordance with all regulatory and secondary market requirements.
The Disclosure Desk Supervisor will also be responsible for identifying and implementing changes to improve efficiencies or mitigate risk. The Disclosure Desk Supervisor will also work with each of the Disclosure Desk Associates to ensure that each associate has an Individual Development Plan and will provide ongoing feedback to the Disclosure Desk Associates on their performance. As needed, the Disclosure Desk Supervisor will provide coaching to ensure that the group is operating efficiently and effectively. This will include sharing productivity information with the group as well as ongoing training to avoid errors.
PRIMARY RESPONSIBILITES:
Monitor the Disclosure Desk pipelines and escalate any potential backlogs to the Mortgage Risk Director.

Perform all testing and implementation of all regulatory changes that effect the mortgage disclosure content and processes.

Perform root cause analysis for tolerance cures to identify changes to be implemented to reduced future tolerance cure expenses.

Serve as the primary contact for MLO and Sales Managers regarding questions on disclosures

Ensure that all Disclosure Desk procedures and job aides are current

Facilitate training to new Disclosure Desk Associates and any retraining requirements to current Disclosure Desk associates.

Assisting Mortgage Risk Director in responses to Compliance Memos

Review initial loan submission from the Mortgage Loan Originators for accuracy. Make any necessary changes to avoid tolerance cures or other regulatory violations. Prepare a final Loan Disclosure along with all other required documentations that can be sent to the applicants.

Work with Mortgage Loan Originators, Processor and Underwriters to review any changed circumstances that are presented. Once a valid changed circumstance is identified, the Disclosure Desk Coordinator will prepare a revised Loan Disclosure and delivery this to the applicants in a timely manner to avoid delays in closing dates or any tolerance cures.

Track all new applications within the loan processing system to ensure timely deliverance of all disclosures.

Track all existing applications within the loan processing system and provide timely re-disclosure through identification of loan changes within the pipeline.

Assist with answering questions regarding initial or re-disclosures

Participate in any compliance related projects pertaining to regulatory disclosures

Assist in any disclosure compliance related training for mortgage associates

Ensure accuracy of all HMDA related information pertaining to information collected from the initial application and disclosures

Serve as a back up to the Mortgage Risk Director for calculating the monthly commission payments for the Mortgage Business Unit.
EXPERIENCE AND QUALIFICATIONS:
5+ years of previous mortgage experience including an in-depth knowledge of regulatory requirements for loan disclosures

Comprehensive knowledge and understanding of mortgage documents and the mortgage industry.

Strong knowledge of legal and regulatory areas applicable to mortgage lending.

Great attention to detail, able to prioritize and function accurately under the pressure of deadlines.

Ability to work politely and effectively with others and contribute to a team approach in the department.

Good communication skills with the ability to follow written and verbal instructions with accuracy and care.

Proven stress tolerance skills with the ability to handle difficult situations with grace.

Current knowledge of secondary market guidelines, along with FHA & VA guidelines.

Ability to manage multiple functions and priorities at one time while maintaining a high level of attention to detail and a high level of accuracy

Self-starting, motivated and capable of maintaining a positive relationship with ONB clients, service providers and co-workers.

Must work effectively in a team environment.

The incumbent must work all hours necessary to perform job tasks described. As needed, the incumbent may be required to work the scheduled work hours to ensure that all required disclosures are delivered to meet regulatory requirements.
Old National is proud to be an equal opportunity employer focused on fostering an inclusive workplace and committed to hiring a workforce comprised of diverse backgrounds, cultures and thinking styles.
As such, all qualified applicants will receive consideration for employment without regard to race, color, religion, sex, national origin, protected veteran status, status as a qualified individual with disability, sexual orientation, gender identity or any other characteristic protected by law.
We do not accept resumes from external staffing agencies or independent recruiters for any of our openings unless we have an agreement signed by the Talent Acquisition Director, VP, to fill a specific position.
External Job Title: MORTGAGE DISCLOSURE DESK SUPERVISOR
Requisition ID: 2020-5880
Street: 600 N Royal Ave