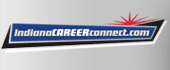 Job Information
Tru Green

MGR GENERAL II

in

Evansville

,

Indiana
100919
8601 Baumgart Rd, Evansville, Indiana 47725
TruGreen is committed to Diversity and Inclusion. We encourage diverse candidates to apply to this position.
In the US, We are an Equal Opportunity/Affirmative Action Employer – EOE of Minorities/Females/Protected Veterans/Disability. To learn more, Click Here or to request an application accommodation, Click Here
TruGreen performs pre-employment testing.
Job Description
TruGreen is committed to providing personalized attention for our associates. We focus on developing our people by building proud, dynamic teams while helping associates reach their personal and professional goals. We continuously strive to make TruGreen an employer of choice and "a great place to work!"
Position OverviewDelivers operational success by viewing the customer problem through the lens of an operator, balancing customer improvement opportunities with cost and customer capabilities, to design practical, relevant, implementable solutions that can be sustained long-term. This role will also target management and development of others by recognizing and supporting team members' current skill set, while fostering their potential, through timely and appropriate feedback and development, to increase individual and team contribution and impact. Maintains profit and loss accountability for between $2.5M and $6.5M.
Responsibilities
Demonstrates ability to manage a single site P&L and model out the financial impact of decisions made at the branch.

Ensures that Service Managers, Specialists and branch employees are completing required certifications

Participates in and encourages team members to participate in training and development activities as scheduled; provides individualized on-the-job coaching to team members.

Oversees branch office functions including phone service standards, clerical services, and collections.

Develops plans for the efficient use of materials, equipment and employees. Also responsible for the maintenance of the branch and warehouse cleanliness.
6.Reviews production costs and product quality, and modifies production and inventory control programs to maintain and enhance profitable operations.
Ensures branch-level processes enable positive customer relationships, and that employees engaging with customers are doing so in an appropriate way from a communication and content standpoint
8.Sets customer context for the team and assists team in preparing required materials and presentations for interactions with customer team.
Evaluates quality of service provided to customers and develops procedures to minimize customer complaints.

Prepares regional and corporate reports.

Ensures recruiting, interviewing, and staffing of personnel are conducted to efficiently staff the service, sales, and administrative function.
Competencies
Customer Focus/Sales Growth

Results Orientation/Sense of Urgency

Change Mastery

Integrity/Values

Problem Solving and Decision Making
Education and Experience Requirements
• Bachelor's degree (BS/BA/BBA) or six (6) years of related experience or equivalent combination of education and experience required. MS/MA/MBA preferred.• Minimum of five (5) years related experience required.• Minimum of two (2) year management experience required.• Demonstrated knowledge of the organization, products, and/or services required.• ​Valid, permanent driver's license from state of residence and a clean driving record per company standards are required. Current liability auto insurance required. Must be able to obtain and maintain a valid DOT medical card. Must be 21 years of age by date of hire.• Certificates, licenses and registrations as required by federal and state law.
Knowledge, Skills, and Abilities
• Knowledge of general business operations, principles, concepts and best practices• Knowledge of managerial accounting and general financial concepts, including budgeting and managing profit & loss• Leadership and management skills, including staffing, delegation, coaching, and performance management• Assertiveness, sales, and influencing skills• Project and process management skills• Organizational and time managements• Written and verbal communication skills, including public speaking and presentations• Knowledge and skill to summarize and interpret data and draw conclusions• Attention to detail and analytical skills• Skill with Microsoft Office applications (Word, Excel, Outlook, PowerPoint)• Ability to add, subtract, multiply, and divide in all units of measure, using whole numbers, common fractions, and decimals• Ability to operate a motor vehicle on company business• Ability to travel overnight on company business as needed
Physical Demands & Working Conditions
The physical demands described here are representative of those that must be met by an employee to successfully perform the essential functions of this job. Reasonable accommodations may be made to enable individuals with disabilities to perform the essential functions.
Regularly required to:• Sit or stand• Walk on uneven surfaces or climb stairs for extended periods of time• Use hands and arms to handle, feel or reach• Speak and hear• Use vision abilities for close, distance, color, peripheral, depth and focus• Lift up to 25 lbs independently
Occasionally required to:• Lift or move up to 50 lbs with assistance• Stoop, kneel, crouch or crawl
Noise level • Moderate to loud
Adverse Conditions • Subject to outdoor weather conditions which may include extreme cold, extreme heat or wet conditions • Subject to exposure to animals and insects
TruGreen is committed to Diversity and Inclusion. We encourage diverse candidates to apply to this position.
We are an Equal Opportunity/Affirmative Action Employer - Minorities/Females/Protected Veterans/Individuals with Disabilities.
To learn more copy and paste this URL into your browser: www.eeoc.gov/employers/upload/posterscreenreader_optimized.pdf
TruGreen performs pre-employment testing.
Disclaimer The above statements are intended to describe the general nature and level of work being performed by associates assigned to this classification. They are not to be construed as an exhaustive list of all responsibilities, duties, and skills required of personnel so classified. All personnel may be required to perform duties outside of their normal responsibilities from time to time, as needed.
By providing my cell phone number, I agree that TruGreen may call or text/SMS message me on that number using an automated telephone dialing system or prerecorded or artificial voice to discuss possible employment opportunities, my account, including current and possible future services, customer service and billing. I understand that providing my cell phone number is not required to inquire about or apply for employment or purchase services, and that I may revoke this permission at any time.
We offer growth, both for your career and your community. TruGreen is the nation's largest and most comprehensive provider of lawn and landscape services. We are proud to have over 200 branches across the country so that you will find opportunities with us no matter where life takes you.
Plus, we offer competitive pay and a comprehensive benefits package, including medical, dental, vision and 401k plans. With our small-company feel, tight-knit communities and 40 years of time-tested training, you will have everything you need to grow your career with us at TruGreen.
Having trouble searching on this site? Please go to jobs.trugreen.com for a more optimized search experience.