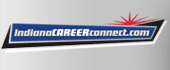 Job Information
Berry Global

LOGISTICS HAULER-AIRPORT WAREHOUSE

in

EVANSVILLE

,

Indiana
Overview
Berry Global Berry Global, headquartered in Evansville, Indiana, is committed to its mission of 'Always Advancing to Protect What's Important.' With $13 billion in revenue for fiscal year 2019 on a combined pro forma basis from operations, Berry is a leading global supplier of a broad range of innovative nonwoven, flexible, and rigid products used every day within consumer and industrial end markets. Berry operates over 290 manufacturing facilities worldwide, on six continents, and employs over 48,000 individuals.
At Berry, we pursue excellence in all that we do and are always advancing to improve the way we work along with the products and services we provide. Our culture fosters trust and partnerships through appreciation, acknowledgement, and inclusion. At Berry, we are continuously improving to support our mission and exemplify our values of partnerships, excellence, growth, and safety. To learn more about Berry, visit berryglobal.com
PURPOSE : This position's responsibilities include unloading and warehousing finished goods from production teams, receiving and warehousing inbound deliveries, and the picking and shipping of outbound customer orders.
Responsibilities
Unload shuttle trailers and deliveries from vendors and production areas

Follow all guidelines within the Rolling Stock program

Understand and abide by all set standards and guidelines within the Shipping Department

Any other tasks or projects as assigned
AUTHORITIES
Cycle count accurately to correct inventory errors

Pick and load outbound shipments to customers without damage in a timely manner

Maintain an organized warehouse
Qualifications
High school diploma / GED equivalent

Proven ability to lead and understand all customers for each product line

Strong organizational skills and proven ability to complete multiple tasks simultaneously

Able to work independently in a potentially isolated area of the building

Excellent attendance record

Excellent reading comprehension

Competency in simple math

Proven competency in written and verbal communication

Ability to problem solve and execute solutions

Ability to effectively use a computer
REQUIREMENTS
Must have Berry Fork Truck Operating License

Must be able to lift 30 lbs multiple times a day

Prior DC Link experience preferred

Ability to climb on and off a forklift safely and without assistance at a minimum of 30 times an hour

Ability to safely operate a forklift in high traffic, low clearance areas while not posing a safety risk to others

Must not be at risk of sudden alterations in consciousness

Hearing sufficient to recognize and respond to shouted warnings, alarms and horns on forklifts

Stereoptic vision of 20/40 or better and peripheral vision of 70 degrees or greater and ability to read 10-12 point font at a distance of 12-18 inches

Ability to lift 45 pounds over shoulder height a minimum of 10 times per hour

Able to work in extremes of heat / cold

Able to work independently in a potentially isolated area of the building

Verbal communication adequate to use a radio and or paging system to contact other co-workers in other areas of the complex
BENEFITS:
Berry offers three Anthem medical insurance plans. Full medical, dental and vision insurance are provided with this position. If elected, insurance coverage begins the first day of the month following 30 days of employment.
Employees enrolled in a Berry medical insurance plan are eligible to use any of the three Deaconess at Work clinics. The health clinics provide primary care services, generic prescription medications, physicals, health screenings, and labs; all at little to NO COST to the employee or covered family member. Clickhere (https://www.deaconess.com/SpecialPages/Berry-Global/Home/FAQs) learn more about the employee benefits with Berry Global!
Berry is proud to provide accumulated time off for:
Unpaid Time Off Days

Holidays

Vacation Time

Personal Days for Perfect Attendance
Eligible employees may enroll in the Berry group life insurance and long term disability plans. Berry also offers a variety of voluntary insurance products.
Berry offers a free Employee Assistance Program (EAP). It is a confidential, voluntary service that provides professional counseling and referral services designed to help employees and their family members with personal, job or family-related matters.
We are an Equal Opportunity Employer and do not discriminate against any employee or applicant for employment because of race, color, sex, age, national origin, religion, sexual orientation, gender identity, status as a veteran, and basis of disability or any other federal, state or local protected class. (https://careers-berryglobal.icims.com/jobs/8856/logistics-hauler-airport-warehouse/job?mode=apply&apply=yes&in_iframe=1&hashed=-1834445335)
Location US-IN-EVANSVILLE
Job ID 2021-8856
Position Type Regular Full-Time
Category Supply Chain
Berry Global