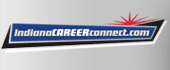 Envision Healthcare

Liaison Home Health RN

in

Evansville

,

Indiana
Are you an experienced Registered Nurse that enjoys a
fast-paced environment?
If you're ready to step out of a direct patient-care role and into an office position that allows you to help patients in a different capacity, we would love to hear from you!
St. Vincent Home Health is growing, and we're seeking a
Full Time Home Health Liaison in Evansville!
You will be collaborating with case manager with referrals for patients that are needing home care. This opportunity is based out of the main 86th Street St. Vincent Hospital.
Our ideal candidate will have a positive, customer-focused attitude and can be available to work some evenings, occasionally up to 7pm if needed.
POSITION SUMMARY:
This position links patients and families with resources and services available at home. Works with referral staff at discharge sites to assure the best outcomes for patients and promotes continuity of care in keeping with the goals and strategies of the agency which are consistent with the mission and objective. Responsible for determining patient eligibility and coordinating the scheduling into the program. May be part of the on-call rotation.
Essential Duties and Responsibilities:
Provides utilization oversight and management of Medicare services through:

Assists in the coordination of services for patients/clients discharge from the hospital into the home health program.

Works primarily with all nursing units to identify and assess patient and family needs for continuity of care.

As appropriate, collaborates with the hospital social services and discharge planning personnel with the coordination of home health services.

Makes daily rounds to assess discharge planning needs of agency patients and documents discharge plan for all agency patients within 24-48 hours of admission to hospital's discharge planning department.

Assess appropriateness of referred patients/clients to the home health organization for home care.

Coordinates home care needs with the agency in accordance with the physician's plan of care at the hospital/nursing home discharge.

Assures physicians orders are received for home care.

Identifies, verifies and obtains authorization for home health services from insurance providers, as appropriate. Maintains needed documentation for such.

Completes all necessary forms as required by referring sources as well as those required of agency admits.

Determines patient eligibility criteria for hospice with guidance from agency leadership and/or medical director utilizing the Local Coverage Determinants.

Uses professional skills to screen patient/family issues and concerns. Informs hospice team of medical and psychosocial needs based upon information gathered.

Provides information regarding community resources, advance care planning, and legal requirements in order to facilitate the admission process.

Adhere to all company policies and procedures

Adherence to and compliance with information systems security is everyone's responsibility. It is the responsibility of every computer user to: Know and follow Information Systems security policies and procedures. Attend Information Systems security training, when offered. Report information systems security problems.
Non-Essential Duties and Responsibilities:
Perform other duties as assigned.
Minimum Qualifications:
Education/Licensing/Certification:
Graduate of an accredited school of nursing. BSN preferred.

Currently licensed as a registered nurse in the state of practice.

Current Driver's license

Use of car and automobile insurance required
Experience:
One or more years of experience in a homecare setting
Knowledge and Skills:
Excellent computer skills

Excellent interpersonal skills

Excellent organizational skills
ID (auto generated): 2019-18894
External Company Name: Envision Healthcare Systems
Street: 6840 Logan Drive Suite F