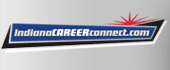 Job Information
Pinnacle Rehab Staffing

Home Health -- Registered Nurse -- RN Case Manager

in

Evansville

,

Indiana
We are looking for a Full-time (40 hours a week) Registered Nurse (RN) for a high-paying, flexible position doing skilled nursing visits to adult and geriatric medical / surgical patients in the Home Health Care setting. This position offers a lot of flexibility, as the nurse schedules directly with their own patients, therefore you get to decide when you start and end your day to a large degree, and you can schedule your patients around your own life appointments and events. The Registered Nurse is not required to have Home Health experience, however the nurse must have at least two years of experience with adult or geriatric medical/surgical patients in the hospital or SNF setting if no home health experience. The field registered nurse position in home health care is sometimes called a case manager, as you will be managing the cases of your home health patients. This registered nurse position is with a homecare company that has been in business many years, therefore it has stability and longevity. The pay and benefits are generous for this Registered Nurse Position and the schedule is very flexible. All interested RN candidates please answer the questions at the bottom.
Some of the Benefits for the Full Time Home Health Registered Nurse RN Case Manager Position:
Generous pay with opportunities for overtime, extra pay, and bonuses

Health Insurances majority paid by company for both employee AND dependents. ($75/month for employee for low plan and $150/month for high plan! And plans with dependents are also very inexpensive for both the high and low plans)

Health Savings Account (HSA)

Dental with high plan and low plan available

Vision with high plan and low plan available

Paid time off - 4 Weeks per year!

Free company paid Short term disability

Free company paid Long term disability

401K Retirement Plan with employer contribution AND employer match!

Electronic charting

Company Cell Phone provided

Free company-paid Life insurance equal to 2x annual salary

Paid mileage $.46/mile so ends up being almost $1 extra for every 2 miles driven

Continuing education benefits offered as well
HOME HEALTHCARE RN JOB REQUIREMENTS: The Registered Nurse does NOT need home health experience but must have at least one year of experience working with adult and geriatric medical / surgical patients in any of the following settings: rehabilitation Center / skilled nursing facility SNF, home health care / visiting nurse setting, rehab hospital, correctional facility, hospital / medical center, Intensive Care Unit ICU, Medical Intensive Care Unit MICU, Surgical Intensive Care Unit SICU, Definitive Observation Unit DOU, Critical Care Unit CCU, float / pool nurse. The RN must be a Registered Nurse. The Registered Nurse must have a current license in the state. The Registered Nurse must either be a US Citizen or have your green card.
If you qualify for this position and are interested, please put a note in your application with the following information:
This is a full-time position-- are you able to work 40 hours per week?

What days and times could you do a computer video interview? (It's via Zoom meeting)

Please tell me how you fit the requirements in the requirements section of the ad?
*We will be emailing all Registered Nurse candidates follow-up questions so please be watching your email that you used to apply to this position.
Other Keywords: Visiting Nurse Association, Visiting Nurse Services, VNS, VNA, Home Health Case Manager, Case Manager, Registered Nurse Case Manager, RN Case Manager, RN CM, RNCM, CM, Home Health, Homecare, Home Care, Home Healthcare, Home Health Care, Visit Nurse, Visiting Nurse, Nurse, RN, Registered Nurse, Home Health RN, Homecare RN, Home Healthcare RN, Home Health Care RN, Home Care RN, Admissions RN, Admissions Registered Nurse, Skilled Nursing Facility, SNF, Healthcare Center, Health and Rehab Center, Rehabilitation Center, Health Center, Acute, Subacute, Sub-acute, Sub Acute, Subacute Nurse, Sub acute care, subacute care, sub-acute care, Skilled Care, Skilled Visits, SNF, Short Term, Long Term, In patient, Inpatient, Hospital, Medical Center, float nurse, pool nurse, float / pool nurse, SICU, ICU, MICU, DOU, Intensive Care Unit, Medical Intensive Care Unit, Definitive Observation Unit, Surgical Intensive Care Unit, Critical Care Unit, CCU, Medical Acute Care Unit, Correctional Facility, Prison, Medical Surgical, Medical-Surgical, Medical/Surgical, Med Surg, Med-Surg, Med/Surg, Rehabilitation Hospital, full-time, full time.
ID: 2021-8706
External Company Name: Pinnacle Rehab Staffing
External Company URL: http://pinnaclerehabstaffing.com/
Street: Deaconess Home Health
Post End Date: 2/19/2022