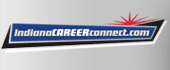 Job Information
ProMedica Health System

Dental Operations Coordinator - Full Time - Days

in

Evansville

,

Indiana
Position Summary
The Operations Coordinator position will be located in Evansville, Indiana and will be expected to work in a multi-functional environment, directly and collaboratively with the Paramount Dental and Paramount Medical teams across all applicable service areas. The primary areas of focus of the operations coordinator role is to:
Responsible for the overall coordination of day to day operational tasks, error resolution, projects, and to serve as an administrative liaison between departments. The operations coordinator will also assist the manager of operations in planning, organizing, developing and executing tasks related to the overall operations of Paramount Dental in accordance with policies/procedures, current federal/state/local standards, guidelines and regulations governing the Dental Insurance industry specific to our current service areas, operational, and strategic goals.

Assist Paramount Dental leadership by coordinating, managing, and driving a variety of organization-wide operational priorities/projects/initiatives to support the strategic goals and objectives of Paramount Dental, Paramount Medical, and ProMedica.

This position will have assigned specific duties and will also assist with ad-hoc assignments in support of company operations, sales/growth, IT, and regulatory compliance.

A key component of this role is submitting accurate and timely data to be compliant with various governmental agencies.

Will be expected to work directly and independently with vendors and providers as needed.
Accountabilities
Operations Coordination:
⦁ Serves as a liaison between Paramount Dental and other Paramount product-line teams ⦁ Assists with cross-functional operational planning and execution between Paramount Dental and Paramount Medical ⦁ Coordinates and executes internal committees, work-groups, huddles, and drafting agendas, taking minutes and reporting up to Paramount Dental Leadership ⦁ Documents processes, policies, and procedures for new systems and methods implemented. ⦁ Designs, creates, maintains and enforces consistent policy, procedure, process tracking/management documentation ⦁ Serves as process expert for operational software and systems (CORE, Sales-Force, GP, etc.) and Performs spot audits of processes and troubleshoots operational issues as they arise ⦁ Manage and perform the following operational responsibilities/tasks/projects on an ongoing basis included but not limited to the following departments: ⦁ Claims: Enter claims on a regularly scheduled basis ⦁ Benefit Design/Implementation: Support, Drive, and Oversee implementation of new custom features (Includes operational documentation, tracking, creating operational processes, ⦁ Fee Schedule Maintenance: Assist with entering Fee Schedules on a regularly scheduled basis ⦁ ADA Code Maintenance: Assist with the annual review and entering/updating of ADA Code codes ⦁ COBRA: Design, modify, and own COBRA operations and oversight processes (documentation, system modifications, quarterly/annual review sessions with Paramount Regulatory Compliance teams, etc.) ⦁ Regulatory Compliance: Support and/or complete Regulatory Request Responses (Includes Submitting Answers To Questions, Submitting Reports and Responding To KDOI, IDOI, ODI, MDIFS, etc.) ⦁ Fair Health Data: Provide operational support for entering Fair-Health system updates
RFP Response:
Coordinate, drive, and support operations portion of RFP responses where needed

Research and resolve operational interdepartmental issues that need immediate triage, research or follow-up to support day to day operations, regulatory compliance, and resolve sales/client related issues.

Executes scheduled IDOI, KDOI, ODI, DIFS, regulatory reporting

Participates in Dental education and informational seminars as needed

Creating/maintaining/enhancing operational department performance dashboards to reflect accurate information
Project Coordination:
⦁ Manages and organizes multiple inter-departmental and cross-functional projects from beginning to end. Creates project plans with timelines, milestones, resources, and designs operational implementation/sustainability plans. ⦁ Assists with implementation of process or reporting changes for strategic, operational, reconfiguration of process, reporting, regulatory reasons or special regulatory audits.
⦁ Analyzes, designs, and implements improved work-flow systems, transaction flow, reconciliation and quality assurance processes and methods across departments. ⦁ Performs analyses to build and support process, policy, initiative, project implementation ⦁ Work closely with internal departments, provider and vendors so to ensure timely and accurate data and information and assist with negotiating applicable business terms ⦁ Prepares spreadsheets, graphs, and formulas to present to committees related to projects and operational performance ⦁ Other duties as assigned
Education: Associates or Bachelor's degree required in business, management or healthcare administration related field required or a minimum of 1-2 years of experience working in the Dental or Health Insurance Industry.

Skills: Possess strong skills in planning, organization, and understanding of transaction flows, quality assurance processes and internal controls. Must possess excellent communication, ability to build collaboration, cooperation, motivation, analytical, problem solving and project management skills.

Must have financial and analytical skills capable of analyzing data sets and identifying trends and other key performance indicators in the data. Must influence stakeholders to change existing processes to maximize efficiencies. Must be proficient in Microsoft Office. Ability to communicate on telephones, operate computers and general office equipment.

Exceptional written, telephonic, and oral communication, leadership, problem solving, interpersonal, and organizational skills required ability to coordinate and organize multiple priorities.

Ability to manage multiple priorities and to work independently

Experience with Microsoft office programs, excel, word, PowerPoint, and access, SharePoint, salesforce, Microsoft projects, etc.

Must maintain professional appearance and manner

Years of Experience: 1-2 years of experience of project management or managing people and technology toward optimal processes. 1-2 years of experience in an areas such as governmental, legal, healthcare, insurance, or significant project management and process improvement in a healthcare environment
PREFERRED QUALIFICATIONS
Education: Master degree preferred (MBA, MPH, MHA, MOD)

Years of Experience: 3-5 years of experience of project management or managing people and technology toward optimal processes is preferred. 3-5 years of experience in an areas such as governmental, legal, healthcare, insurance, or significant project management and process improvement in a healthcare environment is preferred.
ProMedica is a mission-based, not-for-profit integrated healthcare organization headquartered in Toledo, Ohio. For more information, please visit www.promedica.org/about-promedica
Qualified applicants will receive consideration for employment without regard to race, color, national origin, ancestry, religion, sex/gender (including pregnancy), sexual orientation, gender identity or gender expression, age, physical or mental disability, military or protected veteran status, citizenship, familial or marital status, genetics, or any other legally protected category. In compliance with the Americans with Disabilities Act Amendment Act (ADAAA), if you have a disability and would like to request an accommodation in order to apply for a job with ProMedica, please contact employment@promedica.org
Equal Opportunity Employer/Drug-Free Workplace
Requisition ID: 54553
ProMedica Health System