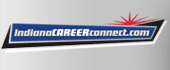 Job Information
Airgas Usa LLC

Production Associate (Cylinder Loader)/ Delivery Driver (CDL A)

in

Elkhart

,

Indiana
*Are you ready to be a part of a passionate and hard-working team eager to drive our business forward?
Apply Now and move your career forward with Airgas as a Cylinder Loader/Backup Driver in Elkhart, Indiana! *
What you will do:
The Cylinder Loader will be responsible for Loading and unloading of high-pressure and liquid cylinders on / off trucks in compliance with federal, state, local regulations. The Loader will also be responsible for meeting all safety standards in the loading and unloading of cylinder gases per Airgas procedures.
As the "face of Airgas", the Delivery Driver is responsible for safely and efficiently delivering compressed gas cylinders to local and regional business customers from an Airgas branch or plant location using a company provided tractor trailer, straight, or box truck. This position loads, unloads, delivers, and returns compressed gas cylinders while frequently interacting with Airgas customers.
ESSENTIAL DUTIES & RESPONSIBILITIES:
Inspects cylinders prior to filling, following standard procedures as required by government, Airgas, and distributor standards.
Understands hazards of various gases
Complies with all government and company standards relating to the safe handling of hazardous materials/cylinder gases.
Operates a forklift, pallet jack and other warehouse equipment.
Loads cylinders on/off vehicles, using hand truck or chain hoist, and records type and quantity of cylinders.
Examines returned cylinders for surface defects, dents, cracks, burns and performs minor maintenance of equipment and inspection of cylinders prior to filling.
Rolls cylinders to designated work area
Removes old labels, cleans cylinders.
Examines returned cylinders
Rolls cylinders to designated work area using appropriate, safe work method or equipment
Removes old labels, cleans cylinders.
Safely delivers and unloads cylinders containing compressed gases to the customer's place of business.
Establishes and maintains good customer relations. Listens to and helps resolve service inquiries and complaints.
Provides timely communication back to the manager or to the customer's assigned Airgas sales associate regarding any changes or issues experienced by the customer.
Maintains load manifests and all required vehicle documents ensuring they are properly completed and balanced with truck counts and shipping documents before and after deliveries.
Performs pre-trip and post-trip vehicle inspections documenting deficiencies & ensures all safety items are in good working order.
Ensures all safety rules are strictly observed & any accidents or injuries are promptly reported to management.
Performs other duties as assigned.
MINIMUM QUALIFICATIONS:
To perform this position successfully, an individual must be able to perform each job duty satisfactorily. The requirements listed below are representative of the knowledge, skills, and/or abilities required. Reasonable accommodations may be made to enable individuals with disabilities to perform the essential duties.
HS Diploma or equivalent preferred.
Valid Class A Driver's License.
Valid Medical Examiner's Card.
Hazmat & Airbrake Certifications (or ability to acquire certifications as a condition of employment).
Must have one (1) year of prior Class A professional driving experience within the last five (5) years and a clean driving record to include no more than two (2) convictions; OR two (2) at- fault accident in the last 3 years; OR no more than a combination of one (1) conviction and one (1) at-fault accident in the last 3 years.
In lieu of experience, may consider accepting a diploma from an accredited driving school and a minimum of one (1) year of prior driving experience within the last five (5) years.
Strong verbal and written communication skills.
Excellent customer service skills.
Ability to work independently and under some pressure to meet deadlines.
Safety is Our Passion. Airgas helps its drivers and the public share the roads safely so people and our product all arrive safe and sound. Airgas follows the FMSCA requirement for all motor carrier employers to run full queries of the Drug & Alcohol Clearinghouse database for any violations during the pre-employment process for all new CDL Driver Hires to ensure they are not prohibited from performing safety-sensitive functions. All new CDL Driver Hires must register for the Drug & Alcohol Clearinghouse and allow Airgas consent to review their Clearinghouse record.
We take care of you:
Airgas offers a full benefits package that includes: Medical, Dental, Vision, Life, AD&D, Short Term and Long Term Disability Insurance, Vacation, Sick, Paid Holidays, 401(k) Retirement Plan with company match, Tuition Assistance and much more!
Who we are:
Airgas, an Air Liquide company, is the leading U.S. supplier of industrial, medical and specialty gases, as well as hardgoods and related products; one of the largest U.S. suppliers of safety products; and a leading U.S. supplier of ammonia products and process chemicals.
Dedicated to improving the performance of its more than one million customers, Airgas safely and reliably provides products, services and expertise through its more than 18,000 associates, over 1,100 locations, robust e-Business platform, and Airgas Total Access® telesales channel. As an Air Liquide company, the world leader in gases, technology and services for Industry and Health, Airgas offers customers an unrivaled global footprint and industry-leading technology and innovations.
What do our Team Members have to say about being part of the team?
"Great place to work with great growth potential" - Director, Atlanta
"Opportunity to advance and a great safety program" - Driver, Cheshire
"Fun people to work with and flexible management" - Sales Specialist
EOE AA M/F/Vet/Disability Qualified applicants will receive consideration for employment without regard to their race, color, religion, national origin, sex, sexual orientation, gender identity, protected veteran status, or disability
Job: *Driver
Title: *Production Associate (Cylinder Loader)/ Delivery Driver (CDL A) *
Location: Indiana-Elkhart-46514
Requisition ID: 32826