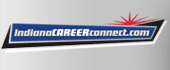 Job Information
MSC Industrial Supply Co.

Maintenance Tech Warehouse - New Position!!!

in

Elkhart

,

Indiana
Build a better career with MSC.
Serving customer and community starts with the very best people doing their very best work. That is precisely what we have at MSC Industrial Supply Co., a leading North American distributor of metalworking and maintenance, repair, and operations (MRO) products and services. Watch HERE to find out why you should work at MSC and join us as we continue to build a diverse and inclusive workplace.
Requisition ID : 5226
Employment Type : Full Time
Job Category : Warehouse / Distribution
Work Location : Elkhart, IN (Whse)
State or Province : Indiana (US-IN)
Potential Work Location : United States : Indiana : Elkhart
To perform this job successfully an associate must be able to perform the following duties satisfactorily. Reasonable accommodations may be made to enable individuals with disabilities to perform these duties.
DUTIES and RESPONSIBILITIES:Sorts and matches departmental reports.Maintains building structures using basic carpentry, electrician, and HVAC skills.
Maintains warehouse conveyor system using electrical and mechanical skills.Performs preventative maintenance tasks on warehouse equipment.Troubleshoots electrical, mechanical and pneumatic systems on warehouse equipment.
Interprets machine and building drawings.Corrects damaged property (warehouse floors, dock doors, lights, etc).Manages facility equipment files.Operates all material handling equipment including forklift and conveyor equipment.Assists in ensuring OSHA safety compliance.Participates in work clean program.Supports the Safety Culture by following established SOP's.Engages in the local Safety Culture through safety team support and offering safety suggestions.Assists department supervisors in identifying risk to associates or the business and mitigate those risks.Performs all duties within safety guidelines.Performs to specified productivity and quality expectations.
Fosters the MSC Culture in the department and throughout the company to ensure unity of purpose and fulfillment of MSC's mission.Operates basic warehouse vehicles (i.e., electric pallet jack and/or forklift).Operates advanced warehouse vehicles (i.e., turret truck and/or order picker).Cleans up spills.Participates in special projects and performs additional duties as required
SKILLS:Knowledge of carpentry techniques and practices required.Basic computer skills required.Demonstrated knowledge in interpreting and reading hydraulics, electrical information and pneumatics
Why MSC
People. Collaboration. Insight. That's how you build something that works.
Built on a foundation of trust, MSC works side by side with our customers to help them drive business results. With more than one million product offerings and 75+ years of experience across industries, MSC strives to help our customers achieve greater productivity, profitability, and growth through inventory management and other innovative supply chain solutions.
We care about our associates and have programs in place to help our 6,500+ team members achieve their potential. When you join our team, you will receive rewards and recognition for your contributions, training and professional development opportunities, as well as a variety of benefits to support you and your family's health, well-being, and financial future.
If you are inspired to learn, take risks, and succeed as a team, you can build a better career at MSC.
Equal Opportunity Statement
At MSC, we are committed to providing an environment of mutual respect where equal employment opportunities are available to all qualified applicants and our associates without regard to race, color, religion, age, sex, national origin, disability, protected veteran status, sexual orientation, gender identity/expression or any category protected by applicable law.
MSC Industrial Supply Co.