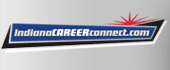 Job Information
Progress Rail Services Corp.

Machinist III

in

East Chicago

,

Indiana
5258BR
Title:
Machinist III
Work Location:
E. Chicago, IN Wheel Shop - 194
Job Purpose:
Operate various machines to complete wheel sets according to AAR and customer requirements. Inspect and qualify secondhand wheel sets using the correct tools, gauges, equipment, and Magnetic Particle Testing to ensure all wheels and axles meet AAR (Association of American Railroads) rules and regulations as well as Progress Rail commitment to quality. Keep records of work performed and results obtained as work instructions require. Other duties include equipment preventive maintenance and corresponding reports to be completed on a daily basis. Produce wheel sets in a fast-paced environment.
Auto req ID:
5258BR
Company Description:
Progress Rail, a Caterpillar company, is an integrated rolling stock and infrastructure provider, delivering a full range of products and services to domestic and international railroad customers. Our customers enjoy one-stop shopping and comprehensive cradle-to-grave railway solutions - whether it rolls on the rail or is the rail itself. From locomotives, transit, freight cars and engines, to tracks, signals and advanced technology, we ensure customers can count on us to meet all their rail needs. Forging the bridge between ideas and success, our talented and innovative team members work together to address the challenges of the rail industry today, ensuring success for the future. As part of a vibrant, global network of business operations, each and every member of our team is important to our success. With headquarters in Albertville, Ala., more than 7,000 dedicated employees serve customers through a network of close to 150 locations around the world. For more information, visit www.progressrail.com and follow @Progress_Rail on Twitter and YouTube.
Education / Training:
• Training and certification for Magnetic Particle Testing will be required, and cross-training provided.
Posting Title:
Machinist
City:
East Chicago
Key Job Elements:
• Operates lathes or boring mills to turn, cut or bore wheel sets;
• Perform daily inspection of equipment including lubrication;
• Program machine to perform the task needed and monitor the work to ensure compliance;
• Make adjustments, as needed, to machine as it relates to size, condition, and/or manufacturer of material;
• Apply working knowledge to speeds and feeds of the machine;
• Process size changeovers;
• Replace tooling when worn;
• Perform machine calibration, as needed;
• Load and unload machines with material;
• Gage and test material for compliance with internal & external requirements;
• Complete daily production reports.
Qualifications and Experience:
• 3-6 months of experience operating machines;
• Mechanical aptitude;
• Read precision instruments and gauges;
• Understand technical drawings and work instructions;
• Capable use of hand and power tools, including pneumatic tools.
• Fast-paced individual willing to train and cross-train will be qualified for the position.
• All Progress Rail employees must work safely at all times.
EEO:
Equal Opportunity Employer – Race/Color/Sex/Religion/National Origin/Sexual Orientation/Gender Identity/Vets/Disabilities
Benefits:
Progress Rail Services Corporation and its subsidiary and affiliate companies offer an excellent total compensation package* including competitive salary, 401(k) plan with company match, available medical/dental/life/disability insurance coverage and paid vacation and holidays. Relocation assistance may be available for some positions.
*Benefits eligibility differs by job position and employment status - governing plan documents control such benefits..
Job Category:
Manufacturing/Operations
State::
Indiana
Progress Rail Services Corp.