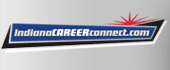 Job Information
The Salvation Army - Metro Division

Full-Time, Store Manager, Decatur, IN

in

Decatur

,

Indiana
Overview
Looking for a place where "Doing the Most Good" is a mission? The Salvation Army has a Store Manager position in Decatur, IN available for the ideal candidate. We offer a competitive employee benefit program which includes a comprehensive medical, dental, vision, hearing and prescription drug plan, voluntary life insurance, paid holidays, and paid sick days. This position manages the store staff, production, sales, store maintenance, customer development, banking, and record keeping. This position is responsible for all day to day operations of assigned Salvation Army Family Store.
The Salvation Army, an international movement, is an evangelical part of the universal Christian church. Its message is based on the Bible. Its ministry is motivated by the love of God. Its mission is to preach the gospel of Jesus Christ and to meet human needs in His name without discrimination.
Responsibilities
Essential functions and responsibilities:
Manage store staff training and supervision; oversee scheduling, monitor accuracy, and submit payroll for processing.

Ensure adequate staffing levels for optimum customer service.

Ensure compliance with all Salvation Army policies and practices regarding employee relations.

Provide training, supervision, and support to beneficiaries that are assigned to the store as part of their work therapy; communicate with Program staff regarding beneficiary performance.

Implement strategies to meet production and sales goals.

Supervise the product acquisition (donation) processes, production (sorting, handing, pricing, and presentation), and sales processes.

Supervises product rotation and is diligent in turning product over; communicates with central warehouse to place orders for next day's processing needs.

Manages maintenance and appearance of the store with regard to safety, security, cleanliness, appearance, and utility.

Ensure the store follows all OSHA and Salvation Army safety and security policies and procedures.

Implement customer development and retention plans; create an enjoyable shopping experience, and interacts positively with customers, setting the example for all staff.

Manages recordkeeping and reporting procedures for the store, including cash handling, register open/close, bank runs, deposits, inventory, sales, and production.

Communicates with the Regional Manager/Administrator regarding all facets of store operation; keeping them updated and sharing all incidents, concerns, and ideas.

Must be available for a flexible schedule; to work early shifts, late shifts, and most weekends, in order to observe and provide training to all store employees, as well as being prepared to transfer to other stores if the need arises.

Other duties as assigned.

This job description should not be interpreted as all-inclusive. It is intended to identify the essential functions and requirements of the position. Other job-related responsibilities and tasks may be assigned. Reasonable accommodation may be made to enable individuals with disabilities to perform the essential job functions.
Qualifications
The requirements listed below are representative of the minimal education, experience, skills, and/or abilities required for this position.
Education & Experience :
Associates Degree in Business Administration, Retail Sales, or Marketing is preferred. Two years of experience in staff management and development preferred or any combination of education and experience.
Certifications :
Valid Driver's License and ability to drive in accordance with the Salvation Army policy.
Skills/Abilities :
Ability to speak, write and understand English in a manner sufficient for effective communication with customers, management and coworkers.
Basic computer skills including but not limited to the use of the Point of Sales System, payroll program, and all other programs or systems that are adopted by the TSA ARC.
Ability to use basic math skills.
Good speaking, hearing and vision ability, and excellent manual dexterity.
Must be able to pass a pre-employment drug screening and background check.
Supervisory Responsibility :
Train and supervise all store staff. Document and provide requested job performance information regarding direct reports to Regional Manager for personnel review. Reviews and approves time and attendance for store personnel using the current payroll system, checking logs and timecards regularly.
Physical Requirements :
The physical requirements described here are representative of those that must be met by an employee to successfully perform the duties of this job. Reasonable accommodation may be made to enable individuals to perform the essential functions of this job.
While performing the duties of this position, the employee is regularly required to stand; use hands, handle, or feel; and hear or talk. The employee is frequently required to walk and reach with hands and arms. The employee is occasionally required to climb or balance; and stoop, kneel or crouch.
The employee must regularly lift and/or move up to 50 pounds, and occasionally lift and/or move up to 100 pounds. Specific vision abilities required by this job include close vision, distance vision, and ability to adjust focus.
Travel :
May be required to travel to various locations for work or training as well as monthly management training.
Working Conditions :
The work environment for this position is a store environment with a quiet to moderate noise level. The environment may be dusty and may experience temperature fluctuations based on weather.
Job LocationsUS-IN-Decatur
Job ID 2021-18920
of Openings 0
Category Thrift Stores
Type Regular Full-Time