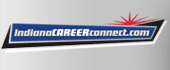 Job Information
Franciscan Health

Cardiac Cath Lab Supervisor

in

Crown Point

,

Indiana
Cardiac Cath Lab Supervisor
Cardiac Catheterization Lab
Franciscan Health
1201 South Main Street Crown Point, IN 46307
Days
Full-Time
Bachelor's Required
WHAT WE NEED
Supervisor of cardiology testing
WHO WE ARE LOOKING FOR
The Heart Cath Lab is a busy place. Patients, physicians, medical staff coming & going all day long. The Supervisor of our Cardiac Cath Lab maintains a safe place for all of this activity. Monitoring staff, managing the department budget, and leading operations are all part of the daily responsibilities for this supervisor position. Doing so by inspiring a respect for the dignity of each patient and including room for faith is what makes this job different here at Franciscan Health.
Are you good a good team leader? Do you have strong, clear communication skills? Are you organized? We have a special place that needs your skills.
WHAT YOU WILL DO
Supervise activities and specialized functions relative to Cardiac Catheterization Lab and coordinate work activities.

Collaborate with the medical director and/or the appropriate physician in the development or modification of test procedures and protocols.

Perform additional responsibilities in accordance with established standards and guidelines.

Participate in the call rotation.

Perform duties of the Radiology Technologist or Registered Nurse in the Cardiac Catheterization Laboratory.

Direct, control, maintain assigned areas of operations.

Manage Human Resources of the department.

Maintain responsibility for inter- and intra-departmental communication, special projects, and services.

Coordinate compliance with HFAP, State, and Federal agencies for assigned areas.

Promote professional self-development.

Establish standards that will provide a work measurement so that a level of customer satisfaction can be attained.
WHAT IT TAKES TO SUCCEED
Supervise effectively and issue orders and instructions in a manner that will maintain harmony, safety and obtain cooperation and satisfactory work results.

Maintain and promote harmonious inter-departmental relations.

Knowledge of regulations and provisions as they relate to the application of Cardiac Catheterization Laboratory technology.

Remain alert and observant to detect conditions that may be dangerous to patients and employees.

Fulfill job responsibilities of the Radiologic Technologist or Registered Nurse in the Cardiac Catheterization Lab as needed.
WHAT WE'RE LOOKING FOR
1-3 Years Experience
License(s):
Certification(s):
Travel:
EQUAL OPPORTUNITY EMPLOYER
It is the policy of Franciscan Alliance to provide equal employment to its employees and qualified applicants for employment as otherwise required by an applicable local, state or Federal law.
Franciscan Alliance reserves a Right of Conscience objection in the event local, state or Federal ordinances that violate its values and the free exercise of its religious rights.
Franciscan Alliance is committed to equal employment opportunity.
NURSING SERVICES ​​​​
Crown Point, IN, US, 46307
Full-Time
employmentType: Full-Time
Days
Crown Point
IN
46307
1201 South Main Street