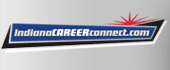 Job Information
ManTech

Logistics Analyst

in

Crane

,

Indiana
Secure our Nation, Ignite your Future
Responsibilities include, but are not limited to:
Provides customer support with logistics technology and information that ensures effective and economical support for products, equipment, and systems to include:
• Development and execution of Product Support Analysis (PSA)/Logistics Product Data (LPD) in support of NAVAIR programs utilizing SLICwave.
• Development of a Logistics Support Analysis Reports (LSAR) LSA-019 and LSA-024 from the performance of Maintenance Task Inventory (MTI) and Maintenance Task Analysis (MTA).
• Provide Operator and MTA; assist with establishment of Supportability baseline to include development of Supportability baseline data set (includes FMECA, MTI/MTA, and Level of Repair Analysis (LORA)).
• Perform non-economic and economic LORA analysis as well as sensitivity analysis utilizing OPUS 10 & COMPASS modeling software.
• Development of Reliability Centered Maintenance (RCM) plans, analysis, implementation and sustainment recommendations.
• Collect and analyze logistic data, prepare data/materials to support briefings, generate reports.
• Review Contract SOW and Logistics related CDRLs.
• Assist with developing and maintenance of logistics support data, planning schedules, and documents, including safety and hazardous material identification.
• Interface with internal functional teams and external customers for planning, organizing, resource allocation, prioritization, procurement support, and issue resolution.
• Work with NAVSUP to develop the LSAR reports: Provisioning Parts List (PPL)(LSA-036), Provisioning Parts List Index (PPLI)(LSA-151), as well as reviewing the Engineering Data For Provisioning (EDFP) for clarity and accuracy.
Basic Qualifications:
· Bachelor's Degree + 1 year experience, or
· Associate's Degree + 3 years experience, or
· High School Diploma + 5 years experience
Security Clearance Requirements:
· Secret
Physical Requirements:
Must be able to remain in a stationary position 50%

The person in this position needs to occasionally move about inside the office to access file cabinets, office machinery, etc.

Constantly operates a computer and other office productivity machinery, such as a calculator, copy machine and computer printer.

The person in this position frequently communicates with co-workers, management and customers, which may involve delivering presentations. Must be able to exchange accurate information in these situations
.
ManTech International Corporation, as well as its subsidiaries proactively fulfills its role as an equal opportunity employer. We do not discriminate against any employee or applicant for employment because of race, color, sex, religion, age, sexual orientation, gender identity and expression, national origin, marital status, physical or mental disability, status as a Disabled Veteran, Recently Separated Veteran, Active Duty Wartime or Campaign Badge Veteran, Armed Forces Services Medal, or any other characteristic protected by law.
If you require a reasonable accommodation to apply for a position with ManTech through its online applicant system, please contact ManTech's Corporate EEO Department at (703) 218-6000. ManTech is an affirmative action/equal opportunity employer - minorities, females, disabled and protected veterans are urged to apply. ManTech's utilization of any external recruitment or job placement agency is predicated upon its full compliance with our equal opportunity/affirmative action policies. ManTech does not accept resumes from unsolicited recruiting firms. We pay no fees for unsolicited services.
If you are a qualified individual with a disability or a disabled veteran, you have the right to request an accommodation if you are unable or limited in your ability to use or access http://www.mantech.com/careers/Pages/careers.aspx as a result of your disability. To request an accommodation please click careers@mantech.com and provide your name and contact information.
ManTech