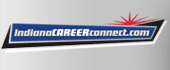 Job Information
Cummins Inc.

Third Shift Materials Operations Manager

in

Columbus

,

Indiana
Third Shift Materials Operations Manager
Description
Our culture believes in POWERING YOUR POTENTIAL . We provide global opportunities to develop your career, make your community a better place and work with today's most innovative thinkers to solve the world's toughest problems.
We believe in flexibility for you to explore your passions while making an impact through meaningful work within our inclusive workforce. That's what #LifeAtCummins is all about.
We are looking for a talented Third Shift Material Operations Manager to join our team specializing in SUPPLY CHAIN PLANNING for our Engine Business Segment in Columbus, Indiana
In this role, you will make an impact in the following ways:
Manage all material flow activities in support of business goals

Safety/5S, Quality, Delivery, Cost - Own Plant PFEP by working cross-functionally to maintain 100% completion and accuracy while utilizing data as a basis to create most effective & efficient material flow

Develop & implement training program incorporating standard work documents as the foundation

Ensure Associates in team are appropriately trained and training matrices are maintained

Lead the development and implementation of improvement projects to drive improved quality & efficiency

Collect & maintain KPI data & analyze to drive improvement projects through various lean 6S methods

Define all functionalities related to the IT systems applied within Material Flow process

Support the hands-on process when required to cover for absenteeism
Qualifications
To be successful in this role you will need the following:
Strong Managerial Skills - Develops talent - Developing people to meet both their career goals and the organization's goals.

Materials KPI Management - Operates in relation to recent or historical outputs as compared to expectations of the organization to determine next steps to drive improvement; assesses gaps to the supply chain performance against the expectation of achieving target deliverables; interprets KPIs to understand end-customer impact; strategically balances trade-offs to influence one KPI while minimizing the impact to others.

Master Supply Scheduling - Establishes and maintains a valid Master Production Schedule for a family of products, which meets customer's expectations and requirements while maximizing operational efficiency; validates procurement scheduling, production scheduling, and replenishment planning are aligned to manufacturing and assembly assets for conversion.

Materials Planning System Utilization - Uses the materials planning system to manage supply and demand plans taking long-term corrective action on exception messages and other alerts based on root cause analysis; occasionally refers to adhoc tools such as Excel, Access, TOAD, OMS, etc. in performing problem solving, while leveraging the materials planning system as the primary tool in day-to-day operations.

B.S or B.A in applicable field
Compensation and Benefits
Base salary rate commensurate with experience. Additional benefits vary between locations and include options such as our 401(k) Retirement Savings Plan, Cash Balance Pension Plan, Medical/Dental/Life Insurance, Health Savings Account, Domestic Partners Coverage and a full complement of personal and professional benefits.
Cummins and E-verify
At Cummins, we are an equal opportunity and affirmative action employer dedicated to diversity in the workplace. Our policy is to provide equal employment opportunities to all qualified persons without regard to race, gender, color, disability, national origin, age, religion, union affiliation, sexual orientation, veteran status, citizenship, gender identity and/or expression, or other status protected by law. Cummins validates right to work using E-Verify. Cummins will provide the Social Security Administration (SSA) and, if necessary, the Department of Homeland Security (DHS), with information from each new employee's Form I-9 to confirm work authorization.
Job SUPPLY CHAIN PLANNING
Primary Location United States-Indiana-Columbus-US, IN, Columbus, Mid-Range Engine Plant
Job Type Experienced - Exempt / Office
Recruitment Job Type Exempt - Experienced
Job Posting Jun 10, 2021, 11:37:57 AM
Unposting Date Ongoing
Req ID: 210002S9
Cummins Inc.