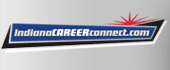 Job Information
Cummins Inc.

Service Engineering Entry Level Full-Time Positions

in

Columbus

,

Indiana
Service Engineering Entry Level Full-Time Positions
Description
Service Engineering Entry Level Full Time Positions
Job Description
Please note: Your application will be considered for all of our open college positions in our US locations.
Cummins is a place big enough to coach and develop a global workforce and create the world's leading clean, engine technology. We're also small enough for you to find your fit and personal passion with a team of dependable, innovative thinkers who are developing their careers within a diverse, inclusive, empowering environment.
Learn more about our Service opportunities and how you can begin Working Right .
Service Engineering
This dual product/customer focused position acts as technical liaison between the Cummins field service organization and the Engineering, Quality, & Manufacturing organizations to proactively identify, define, and prioritize product issues and to implement both short-term and long-term solutions.
Investigates product or system problems, understands causal mechanisms, recommends appropriate action, and documents results with guidance from more experienced team members.

Applies and supports product problem solving processes such as the seven-step problem solving approach and tools such as the product development roadmap to enable high-quality repair events.

Prepares the service channel for efficient service events, confirming that parts and special tools are available, service information (including diagnostics) is accurate and translated, and special care is ready for customers of new products.

Collaborates with technical experts in the area of failure analysis and data trends to implement final product resolutions to reduce customer downtime.

Manages large-scale development or issue resolution projects.

Owns problem resolution for moderately complex components, products, systems, subsystems or services with a greater degree of technical complexity and ambiguity over the entry level engineer level and with greater accountability to the project team.

Provides independent execution of established work processes and systems, while still developing technology or product knowledge; engages with the improvement of systems and processes.

Involves minimal direct management of people, but could involve the coordination and direction of work amongst technicians and/or temporary student employees.

Contributes effectively toward team goals, exhibits influence within a work group and continues to develop proficiency in the competency areas critical to success in the role.
Service Diagnostic Engineer
Applies specialized knowledge of diagnostic principles and practices to develop, maintain, and support: diagnostic verification and validation plans, high-quality troubleshooting information, and less complex diagnostic projects for all Cummins products and systems.
Applies diagnostic expertise on less complex diagnostics, projects, or tools under supervision.

Develops and maintains with supervision well written troubleshooting instructions, diagnostic descriptions, and wiring diagrams by taking feedback provided by experts and technicians and performing the investigatory work necessary to determine the optimal results.

Maintains the library of troubleshooting information as products evolve, experience is gained, and feedback is provided on the operation and servicing of the equipment.

Writes procedures effectively with translations in mind.

Communicates proposed troubleshooting publication changes for peer review and approval with support.

Troubleshoots less complex problems and recommends appropriate actions.
Service Information Technical Writer
Develops high-quality service information on Cummins products and systems.
Develop or maintain service information from product design documentation and information provided by subject matter experts in the engineering and service functions.

Integrate relevant information into well written text instructions, functional descriptions, and operation and service procedures with illustrating graphics.

Maintain the library of service information as products evolve, safety issues arise, experience is gained and feedback is provided on the installation, operation and servicing of the equipment.

Assist with day-to-day service information problems and customer inquiries.

Participate on new product introduction teams as required.

Maintain and communicate status for all active projects.

Lead improvement activities that reduce development cost, complexity and improve content quality.

Generate improvement ideas and integrate new technology to develop solutions and improvements that align with customer expectations and business objectives.

Write for re-use using XML authoring system.

Write effectively with translations in mind.

Develop and maintain up to date work procedures.
Service Business Analyst
Responsible to conduct analysis, prepare reports, and summarize and interpret information for leadership review. Serve as a liaison between business and technical support teams to translate business requirements into workable solutions.
Assists in the collection, consolidation and interpretation of data required to support Service processes and tools.

Gathers, analyzes, and documents current business practices and needs to identify efficiencies, alternatives, and gaps.

Responsible to monitor critical data, synthesize trends and communicate improvement opportunities to leadership.

Prepares reports, evaluations, and other research to support business needs.

Serves as a contact with external providers and internal stakeholders.

Assists with special projects as assigned.

Develops timelines and metrics to meet key deliverables.

Assists in the preparation of the testing strategy and testing execution plan.
Warranty
Manages warranty claims according to the terms and conditions of multiple contracts for multiple international customers. Participates in continuous improvement efforts and standard work development for the department.
Administers warranty claims according to the terms and conditions of multiple contracts for international customers; maintains global customer warranty profiles; manages material through internal and external suppliers for investigation and/or repair.

Identifies trends to target and prioritize functional area improvement opportunities.

Prepares analytical and interpretive reports for management and continuous improvement efforts.

Assists in the improvement of existing tools, and in tools used to analyze and reconcile warranty costs including supplier recovery and partnership agreements.

Supports the warranty team by working on assignments for testing, data conversion, and system configuration.
Qualifications
Qualifications
Degree Programs Considered: Bachelor's, Master's
Major Programs Typically Considered: All Engineering Majors
Cummins Full Time Requirements:
College, university or equivalent technical experience required

Minimum 3.0 GPA preferred

Must be able to complete 40 hours per week

0-2 years in a position/internship relating to your field of study preferred
Compensation and Benefits
Base salary rate commensurate with experience. Additional benefits vary between locations and include options such as our 401(k) Retirement Savings Plan, Cash Balance Pension Plan, Medical/Dental/Life Insurance, Health Savings Account, Domestic Partners Coverage and a full complement of personal and professional benefits.
Cummins and E-verify
At Cummins, we are an equal opportunity and affirmative action employer dedicated to diversity in the workplace. Our policy is to provide equal employment opportunities to all qualified persons without regard to race, gender, color, disability, national origin, age, religion, union affiliation, sexual orientation, veteran status, citizenship, gender identity and/or expression, or other status protected by law. Cummins validates right to work using E-Verify. Cummins will provide the Social Security Administration (SSA) and, if necessary, the Department of Homeland Security (DHS), with information from each new employee's Form I-9 to confirm work authorization.
Ready to think beyond your desk? Apply for this opportunity to start your career with Cummins today.careers.cummins.com
Not ready to apply but want to learn more? Join our Talent Community to get the inside track on great jobs and confidentially connect to our recruiting team:http://connect.find.ly/cummins
Job ENGINEERING
Primary Location United States-Indiana-Columbus-US, IN, Columbus, Corporate Office Building
Job Type College / University
Recruitment Job Type Exempt - Entry Level
Job Posting Sep 15, 2020, 10:23:08 AM
Unposting Date Ongoing
Req ID: 2000017D
Cummins Inc.