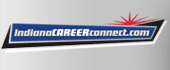 Job Information
Cummins Inc.

Mechanical Engineering Associate (Hourly)- Columbus, Indiana

in

Columbus

,

Indiana
Mechanical Engineering Associate (Hourly)- Columbus, Indiana
Description
We are looking for a talented Mechanical Engineering Associate to join our team at our Columbus Engine Plant (CEP)with starting pay of $32.00 to $34.50/hour.
In this role, you will make an impact in the following ways:
Responsible for validation testing of the various dosing components tested in the dosing lab.

Perform tasks such as short term functional tests and dosing accuracy testing as well as long term durability tests.

Involved with the development, maintenance and troubleshooting of the various validation test rigs and equipment.

Write validation reports based on collected data, draw conclusions and make recommendations.

Write documentation on equipment, schematics, processes, and procedures.

Coordinates programs including planning, scheduling, ordering and tracking.

Manages own work and adjusts work priorities in order to meet the demands; participates in self- and team-audits and associated corrective action; plans and engages in continuous learning in order to be prepared for changing work demands.
Qualifications
Education, Licenses, Certifications
High school diploma, GED or equivalent required with Department of Labor Certification OR
Associates degree from an accredited program in a related field and at least two years of relevant experience OR
Bachelor's degree in a related field OR
Relevant military education and experience.
Experience
Requires significant relevant work experience or specialized skills obtained through education, training or on-the-job experience.
Cummins' Equal Employment Opportunity (EEO) and Affirmative Action policy is to provide equal employment opportunity worldwide for all its employees without regard to race, gender, color, disability, national origin, age, religion, union affiliation, sexual orientation, veteran status, citizenship, gender identity and/or expression, or other status protected by law.
Job ENGINEERING
Primary Location United States-Indiana-Columbus-US, IN, Columbus, Columbus Engine Plant
Job Type Experienced - Exempt / Office
Recruitment Job Type Office
Job Posting Jun 10, 2021, 6:42:53 PM
Unposting Date Ongoing
Req ID: 210002RR
Cummins Inc.