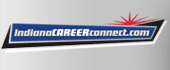 Job Information
American NTN Bearing Mfg. Corp.

Heat Treat Engineer (NTN Driveshaft/ Columbus Indiana)"

in

Columbus

,

Indiana
Description
NTN Driveshaft Inc., a world leader in constant velocity technology for the automotive industry, is currently seeking a qualified Manufacturing Engineerspecializing in_ Induction Heat Treat_ for our Columbus Indiana operation. NTN currently has 1800 employees working in our Columbus operation and customer demand for our product is growing rapidly. NTN Driveshaft manufactures Constant Velocity Joints (CVJs) for all of the major automotive companies. These customers include Honda, Ford, Toyota, GM, Chrysler and most other automotive OEMs.
*_Responsibilities include but are not limited to_: *
Develop processes on existing and new automated manufacturing equipment.
Setup the sequence of the machine operations, and optimize the total time required to process a CVJ component.
Production support of equipment is necessary to optimize up time of equipment and prevent future breakdowns.
Launch new lines and assist in the transfer to production.
Oversee line rebuilds and replacements.
Design tooling and new equipment.
Develop new products on existing equipment; complete development reports.
Lead improvement teams on cycle time reduction, planned maintenance and heavy maintenance.
Qualified candidates should possess the following:
BS Mechanical Engineering or equivalent degree
Extensive mechanical ability with basic electrical ability
Project management
Lean manufacturing
Strong written and oral communication skills
Work day is split between the air conditioned manufacturing floor and the office. Candidate should be able to sit, stand, stoop or walk for extended periods of time and be able to lift 40 pounds.
NTN Driveshaft offers competitive wages and a full range of comprehensive benefits that far exceed the industry standard. These include medical, dental, vision, as well as matching 401(k), paid vacation, tuition reimbursement and medical clinic. NTN Driveshaft is an equal opportunity employer that strongly supports diversity in the work place.
Qualified applicants should apply online at:
www.ntnamericas.com
Under the Job posting: "Heat Treat Engineer (NTN Driveshaft / Columbus Indiana)"
Job: Mechanical Engineer
Primary Location: Indiana-Columbus-8251 International Drive
Organization: Engineering
Job Posting: Oct 7, 2020, 3:38:38 PM
Req ID: 82518P