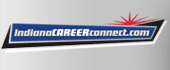 Job Information
Cummins Inc.

Global Diagnostics Technical Specialist

in

Columbus

,

Indiana
Global Diagnostics Technical Specialist
Description
Our culture believes in POWERING YOUR POTENTIAL. We provide global opportunities to develop your career, make you community a better place and work with most innovative thinkers to solve world's toughest problems.
We believe in flexibility for you to explore your passions while making an impact through meaningful work within our inclusive workforce. That's what #LifeAtCummins is all about.
We are looking for a talented Global Diagnostics Technical Specialist to join our team specializing in Cummins Compliance and Regulatory Affairs for our Corporate Business Segment in Columbus, IN.
Your impact will happen in these and other ways:
This position resides in the Technical Certification and Compliance On-Board Diagnostics Center of Excellence (TC&C OBD COE) team. The open position is for Global Diagnostic Subject Matter Expert with main focus on products developed in UK, China, India, Brazil, Japan for international market.

This drives decisions and creates technical content which ultimately leads to state of the art, highly effective, environmentally friendly, and competitive products. Obtains input and negotiates with stakeholders, such as team members, engineers from other teams, technical managers, project leaders, product and manufacturing engineers, and supplier partners and delivers information, guidance, and recommendations to support and/or make project decisions, or to provide input related to further analysis, design optimization, feasibility studies, or architecture definition.

Makes decisions in the areas of short-term project details, such as conducting analysis, testing, and communication with stakeholders that impact and support the successful progression of projects at an impact level that is higher than for a senior or lead engineer.

Applies and improves processes such as Pre Program Planning, (PPP), Product Preceding Technology, (PPT), Value Package Introduction (VPI), or Value Package Change, (VPC), Engineering Standard Work, (ESW), Functional Excellence Practice (FEP) and tools related to thermal and fluid sciences such as GT-Power, Fluent, Converge, Concerto, CyberApps (virtual application model), Cummins Data Analysis Tool (CDAT), Mach, test data calculation, DARTS, test data storage, Calterm, Electronic Control Module (ECM) calibration tool, Emissions data system, Integrity, and ACCEPTS ECM in-loop test bench required to support the processes and enable high quality decision making.

Leads the development and improvement of work processes and systems across a functional discipline area within a business unit site.
Experience
Prior Senior or Lead Engineer equivalent work experience (5 plus years) in a relevant discipline area is required with a demonstrated track record of technical problem solving and quality decision making. Knowledge of MS Office tools is preferred.
Responsibilities include any or all of the following: Support Global OBD Regulation Affairs team in communication with OBD regulatory agencies worldwide during new regulation intake or clarifying interpretation of existing regulatory requirements.

Support global OBD certification leaders for diagnostics related questions and issues.

Provide regulatory and subsystem expertise and consultation to the engineering teams worldwide during new product development phase.

Provide training and coaching on diagnostic calibration process, methods, and best practices to diagnostic tuners and diagnostic Subject Matter Experts worldwide. Global exposure is preferred but North American is acceptable

Provide technical consultation during new diagnostic feature development ensuring regulatory requirements are met for all global products.

Provide oversight and consultation to the teams globally for OBD standardization related activities like fault configuration, calibration tuning and OBD scan tool interface.

This role will be an individual contributor but may have 1-2 direct reports in the US team, and/or provide dotted line coaching to new OBD certification leaders and diagnostic calibration tuners in the international teams.

Role would require an international travel (upto 20%) when COVID rules permit.
At Cummins, we are an equal opportunity and affirmative action employer dedicated to diversity in the workplace. Our policy is to provide equal employment opportunities to all qualified persons without regard to race, gender, color, disability, national origin, age, religion, union affiliation, sexual orientation, veteran status, citizenship, gender identity and/or expression, or other status protected by law. Cummins validates right to work using E-Verify.
Cummins will provide the Social Security Administration (SSA) and, if necessary, the Department of Homeland Security (DHS), with information from each new employee's Form I-9 to confirm work authorization. To learn more about E-Verify, including your rights and responsibilities, please visit www.dhs.gov/E-Verify .
Ready to think beyond your desk? Apply for this opportunity and start your career with Cummins today.
Not ready to apply but want to learn more? Join our Talent Community to get the inside track on great jobs and confidentially connect to our recruiting team:
https://www.cumminstalentcommunity.com/profile/join/
Job ENGINEERING
Primary Location United States-Indiana-Columbus-US, IN, Columbus, Cummins Tech Center
Job Type Experienced - Exempt / Office
Recruitment Job Type Exempt - Experienced
Job Posting Jun 23, 2021, 5:54:02 AM
Unposting Date Ongoing
Req ID: 210002QE
Cummins Inc.