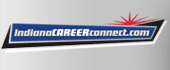 Job Information
LittleStar ABA Therapy

Custodial Service Worker -- First Shift

in

Clarksville

,

Indiana
Position Title: Full-time Custodian
Supervisor: Facilities Director
Position Status: Full-time, Non-exempt (hourly)
Benefits:
Medical and Dental Insurance 50% of employee-only premium paid by LittleStar

Vision Insurance 100% paid by LittleStar

Free Health & Wellbeing Clinics for eligible staff

Paid Time Off: 15 PTO days for the first year and then an additional day every anniversary date (i.e., 16 days at one year, 17 days at two years, etc.)

Paid Holidays
Purpose: A professional, highly motivated individual to perform custodial maintenance to maintain center for individuals with developmental disabilities in a clean, orderly, and sanitary condition. Specific duties include dusting, mopping floors, vacuuming trash removal, cleaning and restocking restrooms, cleaning and restocking kitchens, ensuring supplies are stocked for meetings, and ensuring adjacent ground areas, sidewalks and entrances are maintained in a clean, clear,safe and attractive manner. Some building maintenance will be required, such as touching up paint, etc. Special care to higher standards of cleaning due to Covid-19 are essential. This person will be a part of a team of caring staff who work to make the lives of people with autism better.
KNOWLEDGE, SKILLS, AND ABILITIES REQUIRED:
? High School diploma or GED? Previous work experience of at least 5 years preferred.? Ability to understand verbal and written instructions in the English language.? Ability to operate related manual and power equipment and hand tools, such as vacuum, high pressure sprayer, power blowers.? Ability to climb ladders to remove and replace light bulbs.? Ability to safely use cleaning equipment and supplies.? Ability to lift and manipulate heavy objects up to 75 pounds.? Ability to understand and follow safety procedures.? Must be able to have schedule flexibility to work assigned shift, some overtime if needed and be able to adjust work schedule when needed.
CONDITION OF EMPLOYMENT? Must pass a pre-employment criminal history check.
PERSONAL AND PROFESSIONAL RESPONSIBILITIES:? Exercise care while operating equipment to prevent injury to self or others and be mindful of patient population.? Must enjoy children and feel comfortable interacting with a wide variety of people ? including those with disabilities.? Must take pride in work, be able to work independently and manage time.
WORKING CONDITIONS AND PHYSICAL EFFORT:? Work involves moderate exposure to unusual elements, such as extreme temperatures, dirt, dust, fumes, bodily fluids, unpleasant odors, and/or loud noises? Requires frequent intervals of considerable physical activity. Requires frequent standing, walking, bending, reaching, stooping, and crouching.? Requires heavy physical work (more than 90% of the position); heavy lifting, pushing, or pulling of objects required, must be able to perform without restrictions.? Ability to lift 50 to 75 pounds.? Work environment involves some exposure to hazards or physical risks, which require following basic safety precautions.
POSITION TYPE, EXPECTED HOURS OF WORK AND TRAVEL:
This is a full-time position. Days and hours of work are Monday through Friday, with work hours 10:30 am to 6:30 pm., with scheduling flexibility when needed. This position may require weekend or evening work in the completion of tasks better performed when no staff are present in building.
Travel is not required but may run occasional errands near assigned location to pick upsupplies or deliver items to another location, such as the Support Center.
This job description is not designed to cover or contain a comprehensive listing of activities, duties orresponsibilities that are required of the employee for this job. Duties, responsibilities, and activities maychange at any time with or without notice.