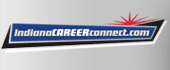 Job Information
Hostess Brands, Inc.

Quality Assurance Technician

in

Chicago

,

Indiana
Hostess Brands, LLC, is a large packaged food company focused on developing, manufacturing, marketing, selling and distributing fresh baked sweet goods in the United States such as Ding Dongs®, Ho Hos®, Donettes® and Fruit Pies, in addition to Twinkies®, CupCakes, Voortman's Cookies and Wafers.
Monitors compliance with quality standards on production floor to ensure product conforms to specification and food safety practices and assist in documentation involving HACCP, Food Safety, and Good Manufacturing Practices.
Monitor production to ensure all documentation is complete. Monitor scaling of raw materials, mixing of batter and icing to ensure compliance with formula cards (i.e., correct ingredients, correct lot codes, quantities). Audit compliance of specific gravity and temperatures.

Monitor the baking process to ensure baking specifications are being followed, check product for doneness, compare to color standards, and check internal temperatures.

Monitor cooling process to ensure product is being adequately cooled without any adverse effects.

Ensure product specifications; weights, color and other attributes of finished product.

Monitor packaging to ensure correct labelling, date coding, and correct packaging is being followed.

Organoleptic tests of finished goods to ensure acceptance to standards, taste, eye appeal, odor etc.

Advise QA Manager regarding questionable product, discarding of bad product or possible stopping of production line to correct or prevent product quality issues.

Monitor production processing and assist operators in making adjustments to processing methods during production to improve product quality & consistency.

Monitor metal detectors and scales to ensure complete accuracy.

Assist production employees with label printing as necessary.

Work with production and warehouse to control, maintain, and/or improve as appropriate the handling, storage and usage of all other materials.

Provide individual or group training to production employees on Standard Operating Procedures (SOPs), product specifications, SPC, production controls, formulas, visual quality inspection criteria, GMP, Food Safety procedures.

Assist in development of SOPs by working with production operators to understand current operating procedures, identify best methods, help document new and/or update existing standard operating procedures.

Assist in developing HACCP plans, SOP's and maintaining food safety programs for BRC/AIB audits.

Perform GMP inspection.

Control and retain samples and associated reports.

Other duties as assigned.
EDUCATION AND EXPERIENCE:
Requires high school diploma, or equivalent.
Previous experience in Quality or Food Safety in a food manufacturing environment.
WORKING CONDITIONS:
Manufacturing Environment
PHYSICAL REQUIREMENTS:
Ability to stand, walk, kneel/squat, climb, bend and lift to a maximum of 50.
MACHINES/TOOLS USED:
ID: 2020-1163
External Company Name: Hostess Brands, Inc.
External Company URL: http://www.hostessbrands.com/
Street: 2035 N Narragansett Ave