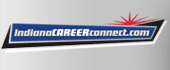 Job Information
Franciscan Health

Personal Trainer

in

Chesterton

,

Indiana
Personal Trainer
Franciscan Health Fitness Centers
Franciscan Health
810 Michael Drive Chesterton, IN 46304
Multiple Shifts Available
PRN (As Needed)
Trade School / Certification Required
WHAT WE NEED
Personal Exercise Trainer
WHO WE ARE LOOKING FOR
A fitness center is an active place by nature. People working out on exercise equipment, using free weights, taking group classes… there's a lot going on and it's all designed to help people stay in shape and improve their health. Some clients are looking for an extra push and that's where a certified personal trainer steps in. From assessing fitness to developing individual or small group training programs, the Personal Trainer helps people meet their fitness goals while helping the center retain members and gain new ones.
Are you a strong motivator? Do you enjoy working with people? Can you develop and promote fitness programs? We'd love to learn more about you.
WHAT YOU WILL DO
Promote awareness of results driven programs thereby increasing member retention.

Prospect non-training members and promote personal training (privates/semi-privates), Small Group Training, Pilates, Group Fitness classes, and all programs and events.

Maximize the member fitness and health results by accurately prescribing and defining exercise programs based on individual assessment results, goals, and national industry standards.

Work as a team to reach performance goals by directing fitness assessment clients into results-driven programs.

Work closely with Exercise Physiologists (Wellness Manager and Supervisor) to create a smooth transition for maximum results from choice of training options.

Schedule and conduct all assessment and reassessments appointments.

Make daily calls to members.

Demonstrate working knowledge of all aspects of fitness testing.
WHAT IT TAKES TO SUCCEED
Strong customer service skills.

Professionalism with clients and co-workers at all times.

Takes responsibility for, attends and completes mandatory testing, training for their specialty, and scheduled staff meetings.

Encourages all members to participate in Fitness programming.

Does outside reading and shares information learned with class participants and fellow employees.

Keeps current on group fitness industry trends.
WHAT WE'RE LOOKING FOR
1-3 Years Experience
License(s): Not Applicable
Certification(s): American Council Sports/Personal Trainer
Travel: Never or Rarely
EQUAL OPPORTUNITY EMPLOYER
It is the policy of Franciscan Alliance to provide equal employment to its employees and qualified applicants for employment as otherwise required by an applicable local, state or Federal law.
Franciscan Alliance reserves a Right of Conscience objection in the event local, state or Federal ordinances that violate its values and the free exercise of its religious rights.
Franciscan Alliance is committed to equal employment opportunity.
FEATURED JOBS ​​​​
Chesterton, IN, US, 46304
PRN (As Needed)
Never or Rarely
employmentType: PRN (As Needed)
Multiple Shifts Available
Chesterton
IN
46304
810 Michael Drive