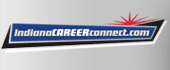 Job Information
Franciscan Health

Group Exercise Instructor

in

Chesterton

,

Indiana
Group Exercise Instructor
Franciscan Health Fitness Centers
Franciscan Health
810 Michael Drive Chesterton, IN 46304
Multiple Shifts Available
PRN (As Needed)
High School Diploma/ GED Required
WHAT WE NEED
Fitness instructors
WHO WE ARE LOOKING FOR
Group fitness classes are great motivating tools for people looking to improve their health. The best of these classes can help people push themselves a little harder, make new friends, and enjoy their workouts. A good Group Exercise Instructor creates an environment where those things can happen with safe and enthusiastic fitness classes.
Can you lead a group with high energy? Do you love helping people achieve fitness goals? Do you enjoy staying up-to-date on fitness standards and incorporating them into your programs? We need your skills.
WHAT YOU WILL DO
Store equipment, record attendance data, and work collaboratively with other facility departments to ensure client satisfaction.

Respond to all types of emergencies, following necessary, established procedures to ensure quality patient care.

Provide safe, effective, and enthusiastic leadership of group fitness classes across various age groups and formats.

Attend and complete all testing, training, and scheduled staff meetings; perform administrative tasks as needed.

Provide support and assist coworkers across various departments as needed, and complete duties as assigned by the management staff.
WHAT IT TAKES TO SUCCEED
Prior Group Exercise Instruction experience.

Adapt to high volume and high stress areas.

Lead and coach others.

Maintain composure, even in very difficult situations.

Customer service skills.

Make decisions and use judgement in ambiguous situations.

Knowledge using a variety of exercise equipment.

Appropriate technique in exercise, basic anatomy, exercise progressions and regressions.

Work independently with minimal supervision.

Learn quickly and through multiple channels.

Develop effective relationships with patients, hospital departments, and other external parties.

Teach others new skills.

Time management.

Effectively communicate verbally and in writing.

Handle multiple responsibilities simultaneously.
WHAT WE'RE LOOKING FOR
0-1 Years Experience
License(s): Not Applicable
Certification(s): American Council/Exercise Aerobic
Travel: Never or Rarely
EQUAL OPPORTUNITY EMPLOYER
It is the policy of Franciscan Alliance to provide equal employment to its employees and qualified applicants for employment as otherwise required by an applicable local, state or Federal law.
Franciscan Alliance reserves a Right of Conscience objection in the event local, state or Federal ordinances that violate its values and the free exercise of its religious rights.
Franciscan Alliance is committed to equal employment opportunity.
FEATURED JOBS ​​​​
Chesterton, IN, US, 46304
PRN (As Needed)
Never or Rarely
employmentType: PRN (As Needed)
Multiple Shifts Available
Chesterton
IN
46304
810 Michael Drive