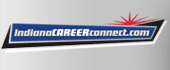 Job Information
Knipper

Lead, Quality Assurance

in

Charlestown

,

Indiana
POSITION SUMMARY:
Responsible for the implementation of all activities performed by the QA Associates as directed by QA Management and the review of those activities on a daily basis for conformance to company SOPs, client business requirements, quality Policy and current Good Manufacturing Practices.
KEY AREAS OF RESPONSIBILITY:
• Daily assignment of QA Associates to production lines, fulfillment, receiving, print room, DEA cage and other activities as required.
• Assist the QA Associates in the conduct and documentation of daily inspections at receiving, assembly operations including kitting, print room, DEA Cage activities as required.
• Develop plans, assign work and provide direct oversight for activities of QA Associates in coordination with Operations; appraise performance; motivate, develop and discipline as necessary and in cooperation with QA Manager; address complaints and resolve conflicts as a first point of contact; assures resolution of issues and escalates nonconformances appropriately.
• Responsible for review and approval of inspection documentation; reporting inspection results including temptales as required; escalation of nonconformances as appropriate.
• Review and approve Operations Work Instructions (OWIs): provide weekly summary of OWIs.
• Monitor, review and maintain Quality Reporting Logs and Programs; to include but not limited to, Pest Control Program, Calibration Program, Environmental Monitoring Program, Quality Events, Housekeeping Logs and Quality Inspection Logs. Responsible for identifying trends in data and reporting nonconformances to the QA Manager through weekly reporting.
• Act as backup to the QA Documentation Specialist for client requested inventory status changes and related memos at incoming inspection, and oversight of product destruction process through final disposition.
• Ability to control one's own time an that of the QA Associates; Use resources in such a way so as to ensure that daily activities at all facilities are performed to meet requirements and SLAs
• Seek ways to updates job knowledge and skills by participating in educational opportunities in addition to company assigned training.
• Develop and maintain close working relationships with departmental managers to ensure QA Associates are working in compliance with internal policies and procedures and ensuring internal and external client expectation are being met.
• Ability to recognize opportunities for improvement and develop possible solutions within QA department and communicate them to QA Manager. Perform other assignments as required by QA Manager.
Supervisory Management:
Will carry out Lead responsibilities in accordance with the company's policies and applicable laws.
Responsibilities include; training, planning, assigning and directing work; appraising performance; motivating, developing and disciplining employees; addressing complaints and resolving conflicts.
The above duties are meant to be representative of the position and not all-inclusive.
MINIMUM JOB REQUIREMENTS:
Education/Training:
• High School Education or GED.
• Experience in a regulated industry; two to three years' experience in a Quality Department.
KNOWLEDGE, SKILLS & ABILITIES:
• Ability to add, subtract, multiply and divide in all units of measure, using whole numbers, common fractions and decimals. Ability to compute rate, ratio and percent.
• Ability to lift 30lbs
• Ability to bend, reach and pull as necessary to meet daily demands of the job
• Ability to sit or stand for long periods of time if necessary.
• Willingness to engage in difficult conversations to seek a positive resolution
• Ability to effectively communicate both orally and written with others.
• Ability to be flexible to demands of the position.
• Must be able to communicate in English; Spanish speaking is a plus.
• Ability to interpret ANSI sampling standards
• Working knowledge of current Good Manufacturing Practices and Good Documentation Practices.
• Ability to use Microsoft Excel and Word at the following levels:
• Word – Basic Level: This level of skills is sufficient to perform daily word processing tasks, such as, producing routine letters, memorandums, and informal reports. A person with this level of skills is able to use basic formatting, editing, printing functions, and understands the document page setup.
• Excel – Intermediate Level: This level of skills is required to work with multiple worksheets, filter data, use integrate functions, and manipulate databases. With this level of skills, a person understands the concepts of databases and is able to work with charts and to use the list management capabilities of Excel.
• Proficient in use of computers and ability to learn internal software programs, SCALE, and ProMail.
ID: 2021-2130
External Company Name: J. Knipper and Company, Inc.
External Company URL: www.knipper.com
Street: 1250 Patrol Road