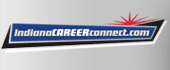 Job Information
Indiana University Health

Police Dispatcher PRN

in

Carmel

,

Indiana
Overview
This position is responsible for the coordination of a variety of service requests, police dispatch calls which includes obtaining information from the customer, documentation, communication, and dispatching under minimal supervision. The incumbent is responsible for answering requests for all support services departments and dispatches appropriate personnel/staff to provide service based upon requests. This position reports to Police Officer - Lieutenant -ARC .
• Requires a high school diploma; GED; or equivalent experience. CPR Heartsaver certification required within 1 month of hire or upon completion of department orientation.
• Requires successful completion of all required Communications Specialist training.
• Requires attendance of all Communications Specialist meetings and continuous training courses. Must successfully complete on-the-job training as determined,Requires ability to operate specialized communication equipment and software to provide efficient and informative communication relays.
• Requires ability to respond quickly and accurately to all telephone / radio inquiries and all requests for assistance, including emergency medical situations and / or Police and Security related matters.
• Requires working knowledge of computers and various software Requires knowledge and understanding of departmental and organizational policies and procedures in addition to knowledge and understanding of designated and approved security measures and practices Utilizes communication system only for designated department business and exhibits appropriate professional behavior as required by FCC regulations.Requires constant alertness for potential criminal activity and security infractions, and ability to identify problem areas and react accordingly Requires ability to deal with all types of people under varying types of situations Occasionally encounters situations which are undesirable and require quick and accurate reactions and judgements without benefit of consultation from Shift Supervisor(s).
• Requires the ability to be self-directed.
• Requires the ability to be flexible and committed to the team concept.
• Requires the ability to demonstrate teamwork; initiative and the willingness to learn.
• Requires excellent interpersonal and communication skills and the ability to exercise tact and discretion.
• Requires the willingness to instruct others.
• Requires the willingness to be open to new learning experiences.
• Requires ability to apply knowledge of departmental functions and specialized terminology applicable to the departments.
• Requires ability to apply knowledge and understanding of hospital and department policies and procedures.
• Requires problem solving and analytical skills;Requires problem solving and analytical skills; ability to handle discretionary and confidential information and requires the ability to remain flexible in order to handle and prioritize workload from various sources.
• Requires experience typically gained through one to two years of related work experience in customer service.
• Requires the experience with Microsoft Office Suite and other software packages.
• Requires the ability to operate a personal computer using various types of word processing; spreadsheet and/or database software.
• Requires ability to type.
• Requires good communication; motivational; organizational and problem-solving skills.
• Requires the ability to read; write; and speak English at a level that allows the safe and efficient performance of the job.
• After initial training; must be able to demonstrate ability to utilize supplies; tools; and equipment properly including but not limited to telephones; digital scanning devices and digital paging devices.
• Requires ability to keep current on new skills and learning opportunities related to field. REQNUMBER: 302786