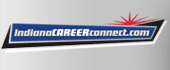 Job Information
Whole Foods Market

Part Time Floral Team Member

in

Carmel

,

Indiana
Job DescriptionProvide support as a member of the Floral Team to include receiving and preparing product, maintaining the Floral floor and displays, and selling product in support of regional department standards. Ensure a positive company image by providing courteous, friendly, and efficient customer service to customers and Team Members.Responsibilities
Provide excellent customer service and address needs of customers in a timely and effective manner. Surprise and delight the customers with excellent customer service.

Ensure a fresh and appealing display by keeping cases and shelves clean and well stocked by front-facing, checking codes, rotating, and removing out-of-date products.

Maintain accurate department signage and pricing.

Maintain back stock in good order.

Maintain a safe, clean and well-organized working and shopping environment by sweeping floors and completing sweep logs.

Follow and comply with all applicable health and sanitation procedures and adhere to safe work practices.

Operate and sanitize all equipment in a safe and proper manner.
Knowledge, Skills, & Abilities
Excellent communication skills and willingness to work as part of a team

Ability to deliver information in a clear and respectable manner to fellow team members and customers

Ability to follow instructions and procedures

Passion for floral retail

Ability to sell proactively

Ability to learn basic knowledge of all products carried in department

Effective time management skills

Strong work ethic and integrity

Ability to visually examine products for quality and freshness

Ability to work in a wet and cold environment

Ability to work a flexible schedule including nights, weekends, and holidays as needed

Use of tools and equipment
Desired Work Experiences
Previous Floral experience preferred

Customer Service Focus

At Whole Foods Market, we provide a fair and equal employment opportunity for all Team Members and candidates regardless of race, color, religion, national origin, gender, pregnancy, sexual orientation, gender identity/expression, age, marital status, disability, or any other legally protected characteristic. Whole Foods Market hires and promotes individuals solely based on qualifications for the position to be filled and business needs.
Who are we? Well, we seek out the finest natural and organic foods available, maintain the strictest quality standards in the industry, and have an unshakeable commitment to sustainable agriculture. Add to that the excitement and fun we bring to shopping for groceries, and you start to get a sense of what we're all about. Oh yeah, we're a mission-driven company too.
Whole Foods Market attracts people who are passionate - about great food, about the communities they live in, about how we treat our planet and our fellow humans - and who want to bring their passion into the workplace and make a difference.
Learn more about careers at Whole Foods Market here (http://www.wholefoodsmarket.com/careers) !
Privacy Policy (http://www.wholefoodsmarket.com/privacy-policy)