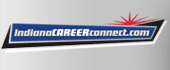 Job Information
CVS Health

Medicare Broker Manager

in

Carmel

,

Indiana
Job Description
Accountable for driving and achieving company defined distribution channel sales goals and objectives. Responsible for the execution of market strategy impacting the recruitment, onboarding, engagement, production, and compliance adherence of assigned independent agent base. This is an excellent opportunity to work with the Medicare Advantage broker community in Northern Indiana. You'll be working for a fast-growing company in an exciting and ever-changing field helping a large and diverse sales channel succeed in a new venture.
Fundamental Components
Responsible for meeting established health plan broker sales goal through management of assigned block of agents. Prospects for and recruits new agents through collaboration with National and Direct agency relationships or through agent marketing activities targeted direct to the agents. Assures appropriate market coverage through management of agent recruiting activities. Responsible for identifying and developing local preferred agents to support the attainment of health plan goals. Responsible for onboarding new agents by supporting their navigation of contracting, certification, and training requirement. Provides leadership for all broker training, recertification, and testing through face-to-face, individual, and group meetings and web-based resources. Administers broker testing and recertification. Proactively develops agent activation. Strategy should utilize the deployment of various tactics such as face-to-face, telephonic, and written communication methods and information management. Responsible for ongoing individual agent management. Responsibilities include the establishment of production goals and compliance thresholds, along with the communication and ongoing enforcement of these established expectations with each assigned agent. Key role is to prioritize broker relationships according to their ability to meet or exceed expectations. Makes recommendations to management on agents plan preferred designation and contract level status. Responsible for ensuring agent adherence to all CMS and Aetna guidelines. Monitors compliance with state, federal, and health plan regulatory requirements. Maintains all files associated with broker contracting, including broker agreements. Reports all implementations and corrections to health plan management. Coordinates response to broker-related complaints. Investigates documents and retrains brokers as necessary. Recommends termination of broker relationship with company as appropriate. Coordinates with the appropriate customer service and health plan resources to support broker activities. Verifies and validates broker commission payments. Ensures broker commission payments are submitted for payment. Resolves issues and inquiries related to commissions from health plan and brokers.
Background Experience
Sales management experience preferred.Minimum 5 years sales and/or broker sales experience required.Ability to use standard corporate software packages and corporate applications.Ability to communicate effectively with all levels of managementExcellent written and verbal communication and presentation skills. Appropriate state licensure to sell insurance as required, subject to product sold.Associate's degree or equivalent work experienceBachelor's degree preferred.
Additional Job Information
Base pay plus significant bonus opportunity throughout the year. Exciting, growing and diverse broker sales channel to work with and develop. Outstanding growth opportunity within Aetna. All of the benefits of working with a Fortune 2 company including a tremendous benefit package is available.
Education
Bachelor's degree or equivalent experience
Percent of Travel Required
25 - 50%
CVS Health