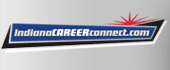 Job Information
Allegion

Data Engineer

in

Carmel

,

Indiana
Data Engineer
The Data Engineer functions within Allegion's Enterprise Data & Analytics team and is responsible for the design, development, testing, and delivery of data warehouse and integration solutions that support business performance metrics, data quality, speed of service and operational effectiveness. Interacts with business users to understand the requirements, current applications being used, and how they interact with the system architecture. Works with agile teams to create BI and analytical solutions. Collaborates in a team environment on issues related to the design, development, and deployment of critical business intelligence solutions. Performs other duties of a similar nature as may be required.
Responsibilities
The role will engage with data scientists, data analysts, data consumers, and data providers to design, build, and maintain data structures.

Gathers and processes raw, structured, semi-structured, and unstructured data using batch and real-time data processing frameworks.

Understands and enforces appropriate data master management techniques.

Ensures data quality and implements tools and frameworks for automating the identification of data quality issues.

Work with internal and external data providers on data validation providing feedback and making customized changes to data feeds and data mappings.

Understands the challenges that the analytics organization faces in their day-to-day work and partner with them to design viable data solutions.

Recommends improvements to processes, technology, and interfaces that improve the effectiveness of the team and reduce technical debt.
Skills and Qualifications
Bachelors degree is preferred

Support and enhance existing SQL Server Data Warehouse and ETL processing applications.

Participate in the entire life-cycle for Analytic Data Warehouse Solution Delivery.

Design, build, document and manage data warehouse objects.

Proficient in MS SQL Server

Cloud experience is a plus

Strong communication and interpersonal skills to interface with internal customers, stakeholders, management, team members and other departments within IT.
Allegion is a diverse and inclusive environment. We are an equal opportunity employer and we are dedicated to hiring qualified protected veterans and individuals with disabilities. If for any reason you cannot apply through the career site, please click here at mailto:SpecialAssistance_TalentAcquisition@Allegion.com for special accommodation.
All qualified candidates will receive consideration for employment without regard to race, color, religion, sex, sexual orientation, gender identity, national origin, disability status, protected veteran status, or any other characteristic protected by law.
© Allegion plc, 2014 | Block D, Iveagh Court, Harcourt Road, Dublin 2, Co. Dublin, Ireland
REGISTERED IN IRELAND WITH LIMITED LIABILITY REGISTERED NUMBER 527370
Allegion is an equal opportunity and affirmative action employer. Privacy Policy at http://www.allegion.com/corp/en/home/privacy-statement.html
We are Allegion.
A team of experts.
United under a common desire;
Protect today innovate for tomorrow.
And never settle for the status quo.
We believe in anticipating opportunities
by sharpening our skills
and finding new answers
through collaboration.
We believe in a safer, more secure world.
We believe in providing peace of mind.
We believe in being true to ourselves and to those
who trust-in our protection.
We are many. We are one.
We are Allegion.
Allegion