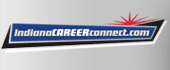 Job Information
Air Products and Chemicals, Inc.

OPERATIONS TECHNICIAN

in

Butler

,

Indiana
32624BRReq No.:32624BRJob Description and Qualifications: A ir Products and Chemicals, Inc., a Fortune 500 company, has immediate openings for Operations Technicians at the Butler, IN plant.
You will be responsible for controlling and monitoring a number of processes in the production of liquid and gaseous Nitrogen, Oxygen and Argon. Daily activities include, but not limited to the following:
Actively participate in the basic safety process, sharing responsibility for the site's overall safety performance.

Maintain operation of plant; assist in plant equipment mechanical repairs, instrument calibrations and electrical troubleshooting.

Follow, update and maintain operating procedures to ensure safety and efficiency of the operations.

Maintain site and corporate Quality and Food Safety requirements.

Provide troubleshooting expertise for the production units

Oversee trailer loading operations.

QUALIFICATIONS / REQUIREMENTS:

High school diploma or equivalency

A two year technical degree is preferred but not required.

Applicants should have a minimum of 2 years experience in a manufacturing/production, processing or chemical/ petrochemical environment or equivalent

Strong mechanical aptitude and/or military experience

Experience in operations, maintenance, or monitoring of industrial process plants.

Demonstrated commitment to safety

Strong written and verbal communications skills

Team player that is flexible and has a positive attitude

Strong computer skills

PHYSICAL REQUIREMENTS:

Must be able to climb ladders and steps and lift a minimum of 50 lbs.

Will be exposed to high noise levels

Be able to meet call-in requirements as needed

Elevated work required

Military Veterans: Air Products is a military friendly employer that values the skills obtained through military teamwork. Our culture and company values the leadership and focus on safety that is obtained from your service. This position would be best suited for Non-commissioned Officers with specific focus in technical fields. Veterans from any branch or MOS with hands-on mechanical skill sets and, for example, experience in propulsion systems, engineering fields, nuclear power, aircraft maintenance, cryogenic technicians, and civil engineering are encouraged to apply.
At Air Products, we work in an environment where diversity is essential, inclusion is our culture, and each person knows they belong and matter. To learn more, visit About Air Products (http://www.airproducts.com/) .
We offer a comprehensive benefits package including paid holidays and vacation, affordable medical, dental, life insurance and retirement plans. You will be eligible for benefits and also be 100% vested in your retirement benefits on your first day of employment.
Air Products thanks all applicants in advance for their interest; however, only those applicants who are being considered for an interview, or are currently employed by Air Products, will be contacted.
We are an Equal Opportunity Employer (U.S.) You will receive consideration for employment without regard to race, color, religion, national origin, age, citizenship, gender, marital status, pregnancy, sexual orientation, gender identity and expression, disability, or veteran status.Job Title:OPERATIONS TECHNICIANEmployment Status:Full TimeLocation:US-IN-ButlerCountry:United StatesRegion:North AmericaOrganization:Global Industrial GasesBusiness Sector / Division:Industrial Gases Americas