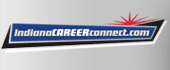 Job Information
Cook Medical

Manager, Quality Engineering Post Market

in

Bloomington

,

Indiana
Overview
The Post Market Quality Engineering Manager serves on a cross functional team, ensuring the adequacy, suitability and compliance of Quality Management System processes. Manages day-to-day quality operations and provides leadership and direction to the functional team.
Responsibilities
Approve quality documents, analyze improvement of the QMS and other department processes, including reviewing, updating, creating, and implementing SOP's to support improved processes and compliance.- Provide quality expertise and leadership to management and operational personnel.- Responsible and authority for ensuring that processes needed for the quality management system are documented; reporting to top management on the effectiveness of the process(es) and the need for improvement; promoting the awareness of applicable regulatory and quality management system requirements throughout the organization.- Prepare, communicate and monitor quality plans and metrics to support operations.- Maintain the complaint management process in the Quality Management System to ensure meeting FDA 21 CFR's 820, 806, and 803, and ISO 13485, and other applicable regulatory requirements.- Attend, present and provide data for meetings to include project updates and reviews.- Participate in hiring, interviewing and on boarding process of new hires.- Responsible for performance management and annual reviews of direct reports.- Authorization of weekly time sheets, concur, PTO request, department specific documents.- Must maintain all training requirements for the position, while seeking out opportunities for continuous development and growth.-Excellent problem solving skills and ability to work in collaborative and independent work situations and environments with minimalsupervision.
Qualifications
Bachelor's degree in Engineering or Life Science or experience of such kind and amount as to provide a comparable background.- Minimum of 5 years experience in a regulated industry, preferably in a medical manufacturing environment.- Minimum 3 years experience working with quality management system.- Previous leadership experience, 5 years preferred.- Proficient in Microsoft Word/Excel/Project/Outlook, JBase, Livelink, Business Objects.
Physical Requirements:
• Works under general office environment conditions• Utilizes close visual acuity for working with computers and equipment• Frequently required to stand, walk, and communicate• Occasionally lifting with minimal exertion during shift
Posting Date2 weeks ago(11/17/2020 5:55 PM)
Requisition ID2020-8167
Job Location(s)Bloomington IN United States
TravelLess than 10%
Position TypeFull Time
CompanyCook Inc.
CategoryQuality