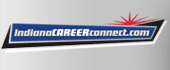 Job Information
Cook Medical

Intern, Ethics & Compliance, Data Privacy

in

Bloomington

,

Indiana
Overview
This position is a 12-week paid internship located in Bloomington, Spencer, or Ellettsville Indiana. It is offered for a period extending from mid-May through mid-August (exact dates depend on school calendars.) This position includes 401(k) options, an assigned mentor, capstone presentation, and intern events. If working onsite, you will also have access to a fitness center, an onsite cafeteria option, and a one-time housing stipend. All internships provide hands-on experience with meaningful projects in the Medical Device Manufacturing Industry.
Responsibilities
Understand Cook's data privacy framework and learn about the main global data protection regulations impacting Cook. Contribute to project planning and offer a new perspective to employee trainings and resource materials. Work with the data privacy team to identify employee awareness gaps and develop a plan or project to address this need including developing the language and creating the finished educational piece.
Qualifications
• All candidates should have an interest in a career in the Life Sciences field, a willingness to take initiative, and an ability to work well with others
• Candidates should be students entering their Junior or Senior year the following fall semester or entering graduate school; candidates who graduate the spring semester before this internship are also eligible
• A minimum GPA of 3.0 is preferred
• All candidates must provide proof of enrollment (including pre-registration certification for the following fall) for consideration
• Multiple disciplines will be considered (e.g., Marketing, Life Sciences, General Business, and Management)
Posting Date2 months ago(10/12/2020 2:36 PM)
Requisition ID2020-7973
Job Location(s)Bloomington IN United States
Shift TypeFirst
Position TypeInternship
CompanyCook Group Inc.
CategoryInternships