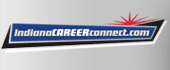 Job Information
College Fresh Inc

Campus Manager

in

Bloomington

,

Indiana
Job Title:                      Campus Manager
Salary Class:                Salaried, Exempt
Location:                      Campus or Campuses as assigned
Reports to:                   Regional Manager
Objective/Summary:
Under the direction of the Regional Manager, responsible for the management of the entire food service operation in assigned market(s), as a direct outreach of College Fresh's mission to provide great, fresh, made from scratch food and an outstanding client experience.
Essential Functions:
Work directly with Regional Manager/Director to identify and respond to client concerns and resolve problems in assigned market.
Routinely monitor all operating facilities within assigned market to ensure all regulatory sanitation procedures, guidelines, and regulations are met and maintained.
Provide professional and timely responses to all clients and executive management.
Represent College Fresh in a professional manner with client, including house members, corporate headquarters, local alumni and house director or property manager on a daily basis.
Responsible for oversight of labor and food budgets for assigned market(s) as set forth by administration.
Oversee menu development and posting for all houses in assigned region.
Collaborate with Employee Resources in recruitment, onboarding, training, and monitoring performance of all personnel in assigned region.
Oversee scheduling and payroll approval of all personnel in assigned market(s) in cooperation with Regional Manager and Chefs where appropriate.
Other Functions:
While functioning as Market Manager, may simultaneously serve as Chef and fulfill duties of that position or may be required to fill in for other Chefs in assigned market.
All other duties as assigned (as directed and/or agreed upon with Regional Manager or Corporate Leadership Team.
Qualifications
Competencies:
Client Focus

Interpersonal/Relationship Management

Collaboration

Leadership

Time Management

Results Driven

Computer/Technical Competency

Communication

 
Supervisory Responsibility
This position is responsible for the supervision of all Chefs, Chef's Assistant and Dish/Utility
staff for assigned campus/campuses.
Position Type/Expected Hours of Work:
This is a full-time position.  This position works primarily daytime hours, Monday through Friday; however, some evenings and weekends are required.  
Work Environment
This job operates in a kitchen environment, housed with equipment such as ovens, stoves, dishwashers, slicers, coffee machines, steamers, mixers and chef's knives. The employee is frequently exposed to heat, steam, fire and noise.
Physical Demands
The physical demands described here are representative of those that must be met by an employee to successfully perform the essential functions of this job.
The employee is occasionally required to sit, stand, reach, lift, bend, kneel, stoop, climb, push and pull items weighing 30 pounds or less.
The employee is required to stand for extended periods of time.
The position requires the ability to follow written and oral instructions and procedures.
Travel
This position requires travel on the campus for which the position is assigned.  Travel outside of the campus is not required.
Required Education and Experience:
A culinary arts degree, or equivalent.
A minimum of 2 years of head chef experience to demonstrate extensive knowledge of food preparation, kitchen management, menu planning, organization and leadership. 
Preferred Education and Experience
A minimum of 2 years' experience in a supervisory role to demonstrate knowledge of employment, onboarding, termination, training and performance best practices.
Additional Eligibility Requirements
Ability to obtain and maintain a current Servsafe Food Protection Manager certificate or equivalent, from a nationally recognized or approved certification program. 
Adherence to policies and procedures set forth in College Fresh employee handbook.
Ability to obtain and maintain a valid driver's license and satisfactory driving record.
Ability to maintain proof of individual auto insurance as required by company safe driver policy.
Other Duties
Please note this job description is not designed to cover or contain a comprehensive listing of activities, duties or responsibilities that are required of the employee for this job. Duties, responsibilities and activities may change at any time with or without notice.