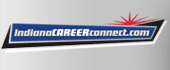 Job Information
Goldman Sachs & Co.

Engineering-L2-BENGALURU-Associate-

in

Bengaluru

,

India
MORE ABOUT THIS JOB
Goldman Sachs Asset Management is one of the world's leading asset management institutions. GSAM delivers innovative investment solutions managing more than One Trillion US Dollars on a global, multi-product platform. Our products include Hedge Funds, Private Equity, Fund of Funds, Quantitative Strategies, Fixed Income, Fundamental Equity and a Global Portfolio Solutions Business. GSAM Technology is directly aligned to thebusiness. Software is engineered in a fast-paced, dynamic environment, adapting to market and customer needs to deliver robust solutions in an ever-changing business environment.Business platform engineering is a newly build function under Core Engineering division. The main focus of this function is to cater to all horizontal platforms needs for business unit specific use cases. For example Concert Core is a platform that provides order and protfolio management related framework and tooling that AMD/CWM teams can use. This division going to act as a conduit to solutions built for business units specific use cases across data, search, knowledge graph, order management, portfolio management, payments engineering etc. A lot of exciting problems to solve by partnering with core engineering offerings/platforms and business units like CWM, AMD etc.
Your impact:
Lead team and shape architecture for adoption of the Quantum data platform, ingesting millions of transaction per day and create a highly available data environment supporting critical business services/functions across PWM in addition to client reporting, regulatory reporting and surveillance initiatives.
RESPONSIBILITIES AND QUALIFICATIONS
Technologies used include:
Big Data/Data Lake: Hadoop, Spark, Hive

Programming Languages: Java, Scala, Python, C/C++, scripting

RDBMS Technologies: MemSQL, Sybase IQ / DB2

How will you fulfill your potential?

Modelling and codification of data relationships

Building frameworks for storage and enrichment of business metrics, position and flow data

Improvement of reference data, establishing workflows and testing to improve data quality

Visualization tools to explore data

Building management information and allocation tools

Basic Qualifications

Computer Science, Mathematics, Engineering or other related degree at Bachelor's level

Java, Scala, Python, C/C++, scripting

Hadoop, Spark, Hive

4-12 + years of hands on experience on relevant technologies and defining highly scalable and resilient architectures

Hands on experience in java, micro services, spring boot, experience in search technologies like Elastic Search/Solr, Graph technologies like JanusGraph/Neo4j. NoSQL key value stores like Cassandra/DynamoDB, Experience in building fraud platform using Graph technologies.

Preferred Qualifications:

MemSQL, Sybase IQ / DB2

Extensive experience in Full-Stack or ASW cloud, Kubernetes based deployment
ABOUT GOLDMAN SACHS
.
Location(s)IN-KA-Bengaluru
Job ID 2021-76687
Schedule Type Full Time
Function(s) Software Engineer
RegionIndia
Division Engineering
Business UnitBusiness Platform Engineering
Employment Type Employee