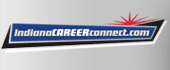 Job Information
Goldman Sachs & Co.

Software Engineer - PRX

in

Bengaluru

,

Indiana
MORE ABOUT THIS JOB
Enterprise Technology Operations (ETO) is a Technology Business Unit focused on running scalable production management services with a mandate of operational excellence and operational risk reduction that is achieved through large scale automation, best-in-class engineering and by leveraging data sciences and machine learning. ETO's Engineering team(s) apply software engineering to production management services including availability, latency, performance, efficiency, service management, capacity planning & monitoring. ETO Engineers drive automation by building and adopting tools and practices that enable standardization of Technology's runtime environment.ETO Engineering team(s) uses big data processing, machine learning, real-time streaming analytics and simplified visualization/interaction to give computer systems the ability to learn and automate many of the tasks that humans would normally perform manually to run the bank's systems. This is achieved through sophisticated engineering; autonomics and machine learning that statistically and inductively help understand the behaviour of these complex systems.In addition to being a scrum master/business analyst, an individual in this role is responsible for:• Assist with the planning, strategy, and implementation of the IT Infrastructure Library (ITIL) and IT Service Management (ITSM) best practices• Analyze IT governance structures, and identify recommendations for enhancements based on ITSM best practices• Provide subject matter expertise, act as ITIL process advocate to design, develop and implement ITIL processes with the platform of customers choice• Facilitate client workshops and conduct interviews to drive stakeholder consensus on requirements and solutions• To identify process improvement areas and drive CSI projects• Pro-actively manage risks, and stakeholder expectations• Proficient in the technologies support SACM; Asset and CMDBs, auto-discovery tooling, specifically ServiceNow• Expert in IT Asset Management Lifecycle processes (including hardware and software) and Configuration Management processes• Experience with defining and interpreting data models and querying SQL databases.• Familiar with infrastructure technologies that are used to deliver services from a Data Center• Able to work with and coordinate data collection across the data center and workplace service towers• SACM Expert in IT Asset Management process & operational delivery• Expert in Configuration Management process & operational delivery• Experienced with how vendor and contracts data must be related to each other and assets within a CMDB• Proficient in the operations of software inventory and compliance including industry best practices• Experienced in license modelling, determining liability calculations, reconciling entitlement with deployment data, optimizing license and determining the usage/ compliance state• Experienced in the Software Asset Management / Software License Compliance management processes, including industry best practices• Experienced in driving financial improvement through Service Asset management
RESPONSIBILITIES AND QUALIFICATIONS
HOW YOU WILL FULFILL YOUR POTENTIAL
• Facilitate Scrum events and other ad-hoc meetings for teams. Facilitating multi-team events like Big Room Planning, Scrum of Scrums, and story mapping
• Assist Product Owners and teams in story writing, backlog maintenance and prioritization and planning. Facilitating creation and prioritization of program-level feature and architectural backlogs
• Serve as teams' or programs' information radiator, representing the team or program to senior management, stakeholders and sponsors
• Effectively use metrics and data visualization to report progress and support data-driven decision making at the team or program level
• Facilitate estimation and planning at the team or program level. Assisting in creating useful, reliable and practical forecasts for delivery sprints and releases
• Coach developer, designer and product team members in Agile practices, values and principles
• Coach more junior Scrum Masters
• Help teams and individuals clarify goals, and actions to achieve them
• Shield the team from outside distractions, context switching and interference
• Track and remove impediments
• Assess the Scrum Maturity of the team and organization and coaching to higher levels of maturity
• Build a safe environment with an emphasis on collaboration and problem solving
• Participate in Agile Communities of Practice across Goldman Sachs
• ServiceNow: Assist with the planning, strategy, and implementation of the IT Infrastructure Library (ITIL) and IT Service Management (ITSM) best practices
• ServiceNow: Analyze IT governance structures, and identify recommendations for enhancements based on ITSM best practices
• ServiceNow: Provide subject matter expertise, act as ITIL process advocate to design, develop and implement ITIL processes with the platform of customers choice
• ServiceNow: Facilitate client workshops and conduct interviews to drive stakeholder consensus on requirements and solutions
• ServiceNow: To identify process improvement areas and drive CSI projects
• ServiceNow: Pro-actively manage risks, and stakeholder expectations
• ServiceNow: Proficient in the technologies support SACM; Asset and CMDBs, auto-discovery tooling, specifically ServiceNow
• ServiceNow: Expert in IT Asset Management Lifecycle processes (including hardware and software) and Configuration Management processes
• ServiceNow: Experience with defining and interpreting data models and querying SQL databases.
• ServiceNow: Familiar with infrastructure technologies that are used to deliver services from a Data Center
• ServiceNow: Able to work with and coordinate data collection across the data center and workplace service towers
• ServiceNow: SACM Expert in IT Asset Management process & operational delivery
• ServiceNow: Expert in Configuration Management process & operational delivery
• ServiceNow: Experienced with how vendor and contracts data must be related to each other and assets within a CMDB
• ServiceNow: Proficient in the operations of software inventory and compliance including industry best practices
• ServiceNow: Experienced in license modelling, determining liability calculations, reconciling entitlement with deployment data, optimizing license and determining the usage/ compliance state
• ServiceNow: Experienced in the Software Asset Management / Software License Compliance management processes, including industry best practices
• ServiceNow: Experienced in driving financial improvement through Service Asset management
SKILLS AND EXPERIENCE WE ARE LOOKING FOR
• 5 years experience as a Scrum Master for a software development team that was diligently applying Scrum principles, practices, and theory
• Prior experience building and testing software or implementing DevOps
• 3 years of experience with scaled Agile (SAFe, LESS) in a hands-on leadership role (e.g., Release Train Engineer, Agile Program Manager)
• Knowledge of other approaches in the Agile space: Kanban, Lean, etc.
• Knowledge and/or experience with widely successful Agile techniques: User Stories, ATDD, TDD, Continuous Integration, Continuous Testing, Pairing, Automated Testing, Agile Games, etc.
• Good skills and knowledge of servant leadership, facilitation, situational awareness, conflict resolution, continual improvement, empowerment, and increasing transparency
• Experience applying a wide variety of well documented patterns and techniques for filling in the intentional gaps left in the Scrum approach (example: numerous Burndown techniques, numerous Retrospective formats, handling bugs, etc.)
• Excellent written and verbal communication skills. Able to communication anywhere from the team level to C-level executives.
• ServiceNow: Minimum of 12 years overall experience in implementing ITIL, Enterprise Service Management, Asset and Configuration Management
• ServiceNow: At least 3 years of experience with ServiceNow as an Architect with CMDB
• ServiceNow: Knowledge of the ITIL v3 service life cycle and ITSM best practices
• ServiceNow: Practical experience with agile methodologies/tools, ITIL process implementation, Driving/working part of CSI projects
• ServiceNow: Strong communication skills, both written and verbal, with the ability to describe solutions with a business focus
Preferred Qualifications
• Leadership role in a large-scale Agile transformation
• Experience in Scrum Master and scaled Agile or transformation roles in a variety of different contexts (different team sizes, different organizations, different cultures, co-located vs. distributed, etc.)
• Track record of continued and recent education in Scrum and Agile, including training, conferences, user groups, self-study, etc.
• Active participant in the Agile community
• ServiceNow: ServiceNow training and certification in Discovery and Event Management
ABOUT GOLDMAN SACHS
The Goldman Sachs Group, Inc. is a leading global investment banking, securities and investment management firm that provides a wide range of financial services to a substantial and diversified client base that includes corporations, financial institutions, governments and individuals. Founded in 1869, the firm is headquartered in New York and maintains offices in all major financial centers around the world.
© The Goldman Sachs Group, Inc., 2020. All rights reserved Goldman Sachs is an equal employment/affirmative action employer Female/Minority/Disability/Vet.
Location(s)IN-Bengaluru
Job ID2020-63998
Schedule TypeFull Time
LevelVice President
Function(s)Software Engineer
RegionIndia
DivisionEngineering
Business UnitETO
Employment TypeEmployee