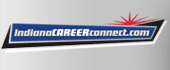 Job Information
Goldman Sachs & Co.

Software Engineer - Data Quality Engineering Harmony

in

Bengaluru

,

Indiana
MORE ABOUT THIS JOB
Make data a strategic asset for the enterprise by providing a platform that enables the structuring, management, integration, control, discovery, usage, and governance of our Data Assets.
Enterprise Platforms is a global, multi-disciplinary team responsible for researching, designing, testing and building world-class tools, practices and systems used across Goldman Sachs. Partnering with colleagues from Technology and the business, EP solves critical problems, maintains and strengthens essential systems, provides training and internal consultancy, and safeguards the firm's culture of high-caliber software engineering.
RESPONSIBILITIES AND QUALIFICATIONS
HOW YOU WILL FULFILL YOUR POTENTIAL
• • Engage with application development teams to provide timely end-to-end delivery of appropriate platform solutions• Collaborate with application development teams—and the development community at large—to analyze and resolve escalations• Provide technical guidance on established best practices to IT community and the business• Partner with engineering teams to understand technology offerings and how they can be applied to solve business problems• Design and implement mid to large scale systems management software to automate existing tasks, streamline operations and improve productivity
SKILLS AND EXPERIENCE WE ARE LOOKING FOR
• • Team player, eager to work in a global organization• Energy, self-motivation and independence to manage multiple tasks• Programming expertise in one or more of the following languages: Python, Ruby, Java, .NET, C++, Erlang (knowledge of Haskell, Lisp, Clojure, Scala or Prolog is a strong plus)• Analytical mindset, creativity and commercial focus to deliver optimal solutions for the business• Experience building and sustaining long-term relationships with clients and colleagues• Judgment to prioritize and escalate issues in order to influence objectives and outcomes• Strong oral and written communication skills
Preferred Qualifications
• • Masters or PhD in Computer Science or related field • Computer Science skills in one or more of the following considered a plus: machine learning, compilers, formal methods, lambda calculus, hardware engineering, concurrency • Proven experience with all stages in the lifecycle of large distributed systems: inception, analysis, design, implementation, runtime, maintenance • Experience managing performance, availability and scale of mid- to large-sized systems • Academic or commercial experience developing software for Windows and Linux
ABOUT GOLDMAN SACHS
The Goldman Sachs Group, Inc. is a leading global investment banking, securities and investment management firm that provides a wide range of financial services to a substantial and diversified client base that includes corporations, financial institutions, governments and individuals. Founded in 1869, the firm is headquartered in New York and maintains offices in all major financial centers around the world.
© The Goldman Sachs Group, Inc., 2021. All rights reserved Goldman Sachs is an equal employment/affirmative action employer Female/Minority/Disability/Vet.
Location(s)IN-Bengaluru
Job ID2021-69665
Schedule TypeFull Time
LevelAssociate
Function(s)Software Engineer
RegionIndia
DivisionEngineering
Business UnitData Lake
Employment TypeEmployee