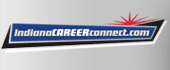 Job Information
Goldman Sachs & Co.

Software Engineer - Client Experience

in

Bengaluru

,

Indiana
MORE ABOUT THIS JOB
What We Do:At Goldman Sachs, our Engineers don't just make things – we make things possible. Change the world by connecting people and capital with ideas. Solve the most challenging and pressing engineering problems for our clients. Join our engineering teams that build massively scalable software and systems, architect low latency infrastructure solutions, proactively guard against cyber threats, and leverage machine learning alongside financial engineering to continuously turn data into action. Create new businesses, transform finance, and explore a world of opportunity at the speed of markets.The Client Experience Engineering team is at the critical center of our business, and our dynamic environment requires innovative strategic thinking and immediate, real solutions. Functionally the group is responsible for providing unified data modeling and transformation solutions, front to back business insights, creating workflow efficiency – including ML and NLP driven solution sat scale, and creating client lifecycle management solutions for the firm's Global Markets Division.The Franchise Metrics & Analysis Engineering is a critical vertical within Client Experience Engineering, responsible for curating client revenue (Gross Credit) data flows for GM and creating linkages with Brokerage, Commissions & Exchange Fee (BCE) data to generate client specific net franchise revenue. Apart from physical and logical data modeling, data transformation, curation, and facilitating access and delivery, the function is also responsible for developing strategic data services and integration with enterprise solutions.Want to push the limit of digital possibilities? Start here
RESPONSIBILITIES AND QUALIFICATIONS
HOW YOU WILL FULFILL YOUR POTENTIAL
• 3-5 years of relevant work experience in a team-focused environment
• Develop strategy and standards around data management, transformation and transmission, leading to effective mediation of data supply and demand
• Deploy modern data management tools to curate all dimensions of the metadata on our most important data sets, models and processes while identifying areas for process automation and further efficiencies
• Evaluate, select and acquire new internal & external data sets that contribute to business decision making
SKILLS AND EXPERIENCE WE ARE LOOKING FOR
• Leading the design, development and maintenance of key metrics, reports and dashboards to drive key business decisions
• Experience leading business requirements analysis interviews
• Experience designing data models for analytics and reporting (dimensional modelling)
• Experience with analyzing disparate data sets and using large scale querying and aggregation techniques like (SQL, NoSQL)
• An effective leader who is passionate about providing innovative solutions for complex business needs
• General knowledge of business processes, data flows and the quantitative models that generate or consume data
• Excellent communications skills and the ability to work with subject matter expert to extract critical business concepts
• Independent thinker, willing to engage, challenge or learn
• Ability to stay commercially focused and to always push for quantifiable commercial impact
• Strong work ethic, a sense of ownership and urgency
• Strong analytical and problem solving skills
• Ability to collaborate effectively across global teams and communicate complex ideas in a simple manner
Preferred Qualifications
• Financial Services industry experience
• Bachelor's Degree in Data Science, Statistics, Computer Science or Engineering
• Experience building predictive and/or machine learning models (regressions, clustering, classification, etc.) and performance evaluation techniques
• Experience with statistical scripting software/packages such as R, Python, MATLAB, STATA, SAS, etc.
• Experience interpreting and understanding regulatory rules (e.g. MiFID 2, BREXIT, etc.)
ABOUT GOLDMAN SACHS
The Goldman Sachs Group, Inc. is a leading global investment banking, securities and investment management firm that provides a wide range of financial services to a substantial and diversified client base that includes corporations, financial institutions, governments and individuals. Founded in 1869, the firm is headquartered in New York and maintains offices in all major financial centers around the world.
© The Goldman Sachs Group, Inc., 2020. All rights reserved Goldman Sachs is an equal employment/affirmative action employer Female/Minority/Disability/Vet.
Location(s)IN-Bengaluru
Job ID2020-63993
Schedule TypeFull Time
LevelAssociate
Function(s)Software Engineer
RegionIndia
DivisionEngineering
Business UnitSec Div Data Office Tech
Employment TypeEmployee