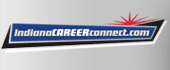 Job Information
Goldman Sachs & Co.

Operations - IBD Operations - Loan Servicing - Associate - Bengaluru

in

Bengaluru

,

Indiana
MORE ABOUT THIS JOB
OPERATIONS
Operations is a dynamic, multi-faceted division that partners with all parts of the firm to provide banking, securities, and asset management services to clients around the world. In addition, Operations provides essential risk management and controls to preserve and enhance the firm's assets and its reputation. For every new product launched and every trade executed, it is Operations that develops and manages the processes and controls that enable business flow.
YOUR IMPACT
Corporate Loan Servicing team is seeking a driven professional who is looking to support our Corporate Loans book comprised of multiple revenue desks, collaborate across divisions and mitigate risk, all in a fast paced and demanding environment. The analyst is expected to use their understanding of financial analytics and accounting to manage a portfolio of Corporate Loans on behalf of the firm.
OUR IMPACT
Operations provides essential risk management and control to preserve and enhance the firm's assets and its reputation. For every trade agreed, every new product launched, every new market entered, or every transaction completed, it is Operations that develops the processes and controls that make business flow. IBD Loan Servicing is a high-value support and risk management team in Operations that is responsible for life cycle events and cash movement on a large portfolio of Bank Loans (Par, Distressed and Trade Claims) across several revenue divisions.
RESPONSIBILITIES AND QUALIFICATIONS
JOB SUMMARY AND RESPONSIBILITIES
Gain a comprehensive understanding of the bank loan business through the servicing of a portfolio of syndicated corporate bank debt

Develop your critical thinking by investigating and resolving transaction issues

Enhance your industry knowledge through settlement of complex loan trades

Cultivate your problem solving skills through managing and reviewing complex legal documents pertaining to the syndicated bank loan portfolio

Build your communication skills through daily interactions with the firm's external business counterparts, such as agent banks, clients and trading partners

Showcase your ability to function as a team player in a highly collaborative environment while working closely with internal stakeholders such as the Business Groups, Middle Office, Strats, Legal, Tax, Controllers, Technology, etc.

Collaborate with Corporate Loan teams in New York, Dallas, London, Bengaluru and Asia on initiatives supporting the loans markets

Participate in industry initiatives facilitated by the Loan Syndication and Trading Association (LSTA) & Loan Market Association(LMA)
BASIC QUALIFICATIONS
Bachelor's degree in a finance related field preferred

Minimum Loan Servicing (Syndicated Loans) Experience of 4 years

Proven analytical skills, problem solving ability, and a control mentality paired with meticulous attention to detail

Aptitude for building relationships and ability to communicate complex issues to a wide array of internal clients with differing levels of product experience

Self-motivated and proactive team player, who takes ownership and accountability of projects, has strong organizational skills as well as the ability to effectively manage competing priorities
PREFERRED QUALIFICATIONS
Financial or quantitative educational background.

Flexible and able to work well under pressure in a team environment.
ABOUT GOLDMAN SACHS
ABOUT GOLDMAN SACHS
At Goldman Sachs, we commit our people, capital and ideas to help our clients, shareholders and the communities we serve to grow. Founded in 1869, we are a leading global investment banking, securities and investment management firm. Headquartered in New York, we maintain offices around the world.We believe who you are makes you better at what you do. We're committed to fostering and advancing diversity and inclusion in our own workplace and beyond by ensuring every individual within our firm has a number of opportunities to grow professionally and personally, from our training and development opportunities and firmwide networks to benefits, wellness and personal finance offerings and mindfulness programs. Learn more about our culture, benefits, and people at GS.com/careers.We're committed to finding reasonable accommodations for candidates with special needs or disabilities during our recruiting process. Learn more:https://www.goldmansachs.com/careers/footer/disability-statement.html
© The Goldman Sachs Group, Inc., 2021. All rights reserved.Goldman Sachs is an equal employment/affirmative action employer Female/Minority/Disability/Veteran/Sexual Orientation/Gender Identity
Location(s)IN-Bengaluru
Job ID2021-72129
Schedule TypeFull Time
LevelAssociate
Function(s)Operations
RegionIndia
DivisionOperations
Business UnitInvestment Banking Operations
Employment TypeEmployee