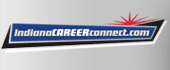 Job Information
Goldman Sachs & Co.

Operations - Consumer And Investment Management Division Operations - Investment Operations - Analyst - Bengaluru

in

Bengaluru

,

Indiana
MORE ABOUT THIS JOB
OPERATIONS
Operations partners with all areas of Goldman Sachs to deliver our institutional, consumer and asset management businesses and to provide a seamless experience for our clients.
We manage and process our clients' business, including onboarding, post-trade processing and regulatory compliance. Our teams work closely across the firm to develop and deliver new products and services, while mitigating operational risk and enhancing the client experience. We drive process and technology change to scale and automate our businesses.
Operations professionals are either embedded in the revenue division that they support, or they support multiple businesses and are part of core Operations.
YOUR IMPACT
Are you looking to expand your understanding of financial products and be well versed on the life cycle of a trade? Our Trade Management team is seeking a professional who is looking to collaborate with traders, portfolio managers and external counterparties to ensure all trades are communicated, confirmed, and settled to safeguard our clients and funds.
OUR IMPACT
Goldman Sachs Asset Management (GSAM) is the investment management arm of the firm. As a leading player in the asset management world, GSAM makes pioneering industry improvements a priority across all of its sectors. The Trade Management team has primary responsibility of mitigating risk throughout all aspects of trade flow, settlement, and collateral management.
RESPONSIBILITIES AND QUALIFICATIONS
JOB SUMMARY & RESPONSIBILITIES
Prepare to gain a comprehensive understanding of the trade lifecycle by interacting with traders, strategists, clients, and technologists to work toward the shared goal of risk mitigation.

Connect daily with traders, brokers, custodians to resolve issues and ensure timely settlement of trades.

Understand and improve problem solving capability for complex trade flow, accounting issues, and transactional discrepancies.

Showcase leadership in project management skills toward aims of improved cross-product support, increased efficiency, reduced risk and enhanced client experience.

Leverage your quantitative skills to decompose processes to improve control and scale of the business.

Provide reporting to senior leadership and produce insightful analyses of the business upon request for management.

Grow with the team; develop a deeper understanding of complex transactions and work with our business partners to progress our trade management capabilities.
BASIC QUALIFICATIONS
Bachelor's degree with a minimum of 1-3 years of professional experience.

Knowledge of financial products, trade lifecycle whether academically or professionally acquired.

Strong communication skills both verbal and written.

Demonstrate willingness to deep dive into an issue or problem to establish and address root cause. Attention to detail and interest in problem solving.

Proven ability to effectively manage competing priorities and to work well under pressure in a team environment.

Demonstrate strong team player skills. Effectively collaborate with others both regionally and globally.
SKILLS/EXPERIENCE REQUIRED
Work experience in financial services.

Comprehension of industry trends and platforms.

Positive attitude and eagerness to learn

Lead by example to challenge status quo and look for innovative/creative ways to improve current processes and procedures
ABOUT GOLDMAN SACHS
ABOUT GOLDMAN SACHS
At Goldman Sachs, we commit our people, capital and ideas to help our clients, shareholders and the communities we serve to grow. Founded in 1869, we are a leading global investment banking, securities and investment management firm. Headquartered in New York, we maintain offices around the world.We believe who you are makes you better at what you do. We're committed to fostering and advancing diversity and inclusion in our own workplace and beyond by ensuring every individual within our firm has a number of opportunities to grow professionally and personally, from our training and development opportunities and firmwide networks to benefits, wellness and personal finance offerings and mindfulness programs. Learn more about our culture, benefits, and people at GS.com/careers.We're committed to finding reasonable accommodations for candidates with special needs or disabilities during our recruiting process. Learn more:https://www.goldmansachs.com/careers/footer/disability-statement.html
© The Goldman Sachs Group, Inc., 2021. All rights reserved.Goldman Sachs is an equal employment/affirmative action employer Female/Minority/Disability/Veteran/Sexual Orientation/Gender Identity
Location(s)IN-Bengaluru
Job ID2021-70384
Schedule TypeFull Time
LevelAnalyst
Function(s)Operations
RegionIndia
DivisionOperations
Business UnitTrade Management
Employment TypeEmployee