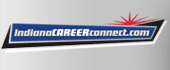 Job Information
Goldman Sachs & Co.

Data Engineer - GIR Technology

in

Bengaluru

,

Indiana
MORE ABOUT THIS JOB
Enabling Goldman Sachs' research analysts to model investment ideas efficiently andaccurately, whilst ensuring that clients can access these ideas when, where and how theychoose. GIR Technologists leverage the latest in cloud, mobile and big data technologies tohelp define and deliver our digital investment research strategy.
The Goldman Sachs Investment Research division is undergoing a "Digital-first" transformation that will lead to a landmark shift in how our research is produced and consumed by our clients. You'll join the team that is a key part of this transformation into a data-driven organization as we build out the underlying Data platform for critical business metrics. Many greenfield opportunities await the successful candidate as we build this platform for gaining insights into business and monetizing our content.
RESPONSIBILITIES AND QUALIFICATIONS
HOW YOU WILL FULFILL YOUR POTENTIAL
• As a software engineer, you will be a key contributor in building a green field Research Data platform to help senior business stakeholders understand our clients' digital research consumption and translate those insights into actionable ideas.
• There are opportunities for the successful candidate to work on a diverse set of Technology platforms and be involved in day to day coding in building the Research Data platform from scratch and integrating with other firm-wide Data Platforms/Technologies.
• We sit with our business users and are exposed, daily, to their thought processes, allowing us to apply relevant technology solutions to the problems they face.
SKILLS AND EXPERIENCE WE ARE LOOKING FOR
• Experience in designing data models and pipelines for mission-critical Analytics with senior stakeholders
• Proficient in creating data models optimized for performant extraction (SQL, NoSQL and/or Hadoop/Hive/Spark)
• Familiarity with BI tools (Qlikview, Tableau, ZoomData) and Visualization APIs (D3.js)
• Proven record of producing robust, well-tested solutions and familiarity with the full product lifecycle (requirements gathering, implementation through support)
• A strong analytical and problem solving mind-set
• Willingness to collaborate with our business partners to understand and implement their requirements
Preferred Qualifications
• Experience working on data architecture/modeling for Enterprise Data Hub implementations
• Experience in implementing data transformations in Spark, SQL and/or Python, R
• An understanding of current Data Engineering frameworks to support Data Science and Machine Learning efforts
• Agile methodologies
• Experience working in an Agile environment
• Experience working in a global team
ABOUT GOLDMAN SACHS
The Goldman Sachs Group, Inc. is a leading global investment banking, securities and investment management firm that provides a wide range of financial services to a substantial and diversified client base that includes corporations, financial institutions, governments and individuals. Founded in 1869, the firm is headquartered in New York and maintains offices in all major financial centers around the world.
© The Goldman Sachs Group, Inc., 2020. All rights reserved Goldman Sachs is an equal employment/affirmative action employer Female/Minority/Disability/Vet.
Location(s)IN-Bengaluru
Job ID2020-65996
Schedule TypeFull Time
LevelAnalyst
Function(s)Software Engineer
RegionIndia
DivisionEngineering
Business UnitGIR Engineering
Employment TypeEmployee